The last day of my Xinjiang trip was spent in Urumqi, the region's capital. Once a major hub on the Silk Road, Urumqi has seen large amounts of economic and infrastructure development to become the largest city in Western China. Highway development is evident everywhere in the city — overpasses and viaducts run straight through the center of the city and bus routes often go on and off highways between stops.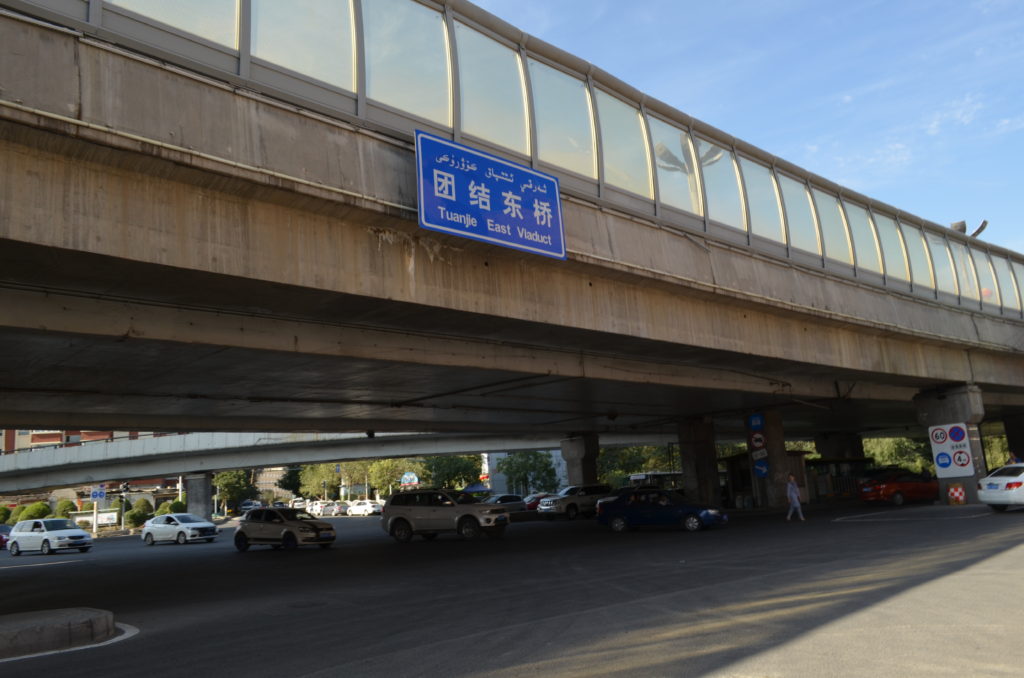 I started the morning in the People's Park, which like most sites in Urumqi, required me to pass through a metal detector and have my bag screened. The park was a hub of activity in the early morning, with people playing badminton, exercising, running, and kicking jianzi — a Chinese hacky sack. I have never seen so many people exercising in the same area all at once.
Then I went to the International Grand Bazaar, which is what you would expect. And yes, there was a carpet town.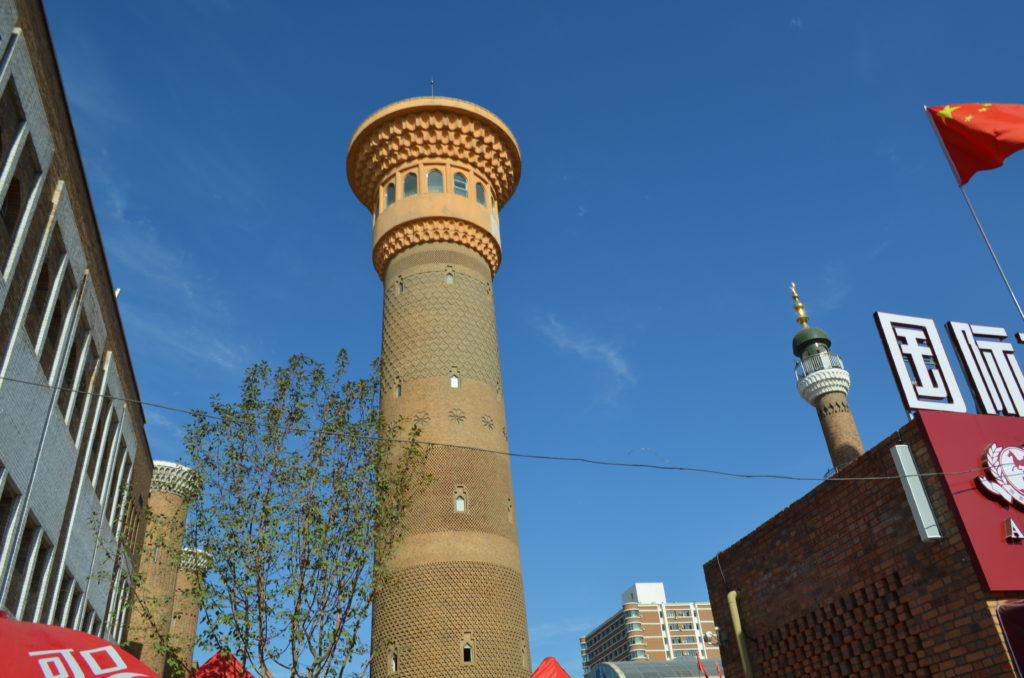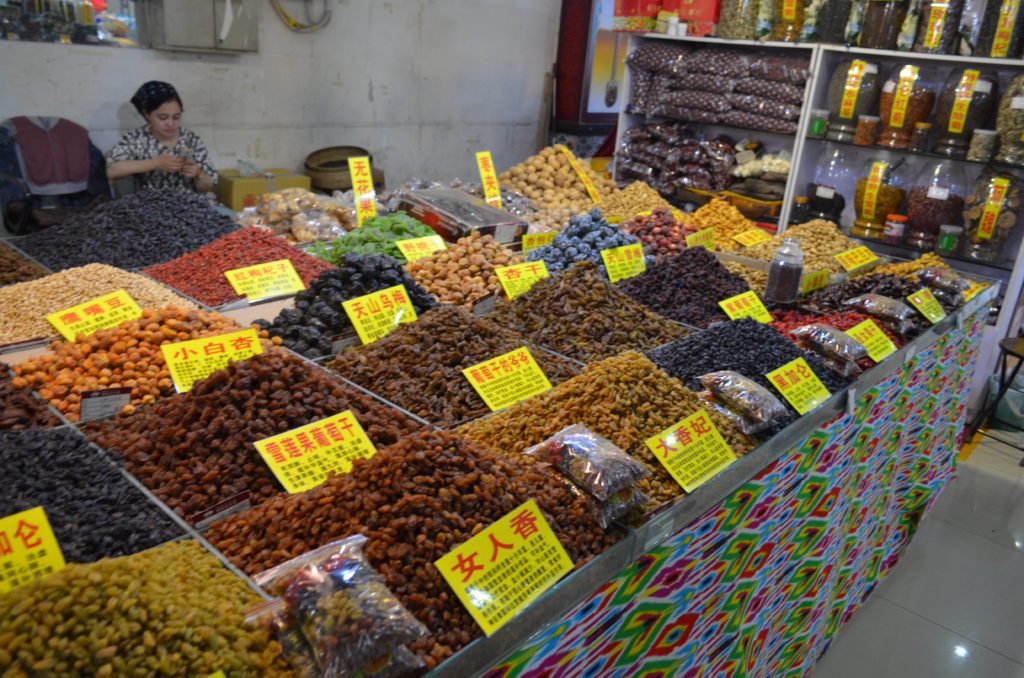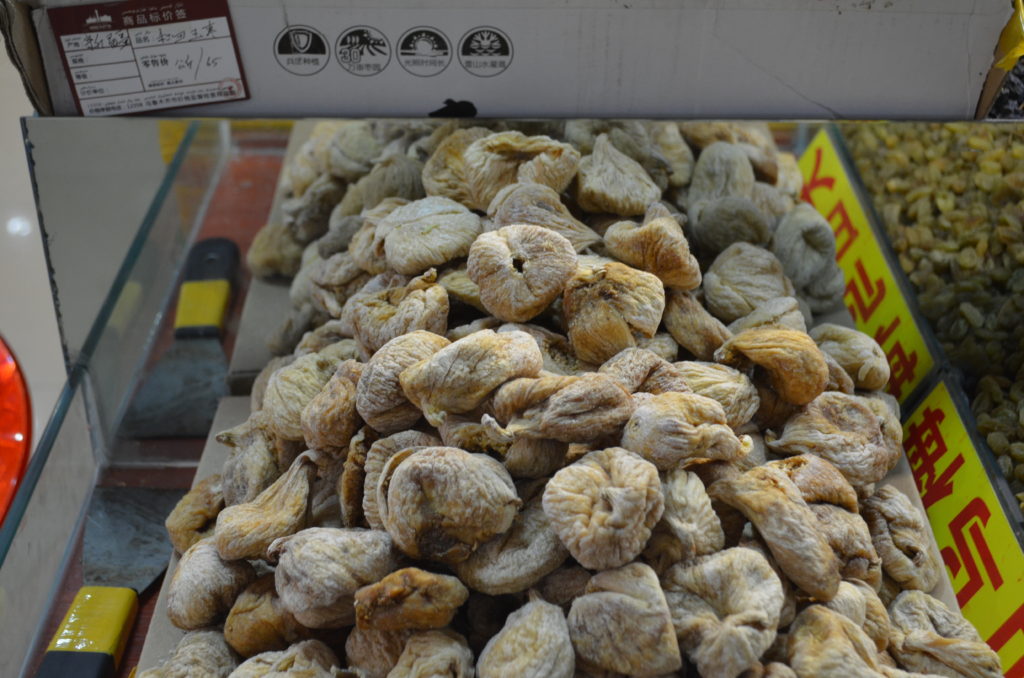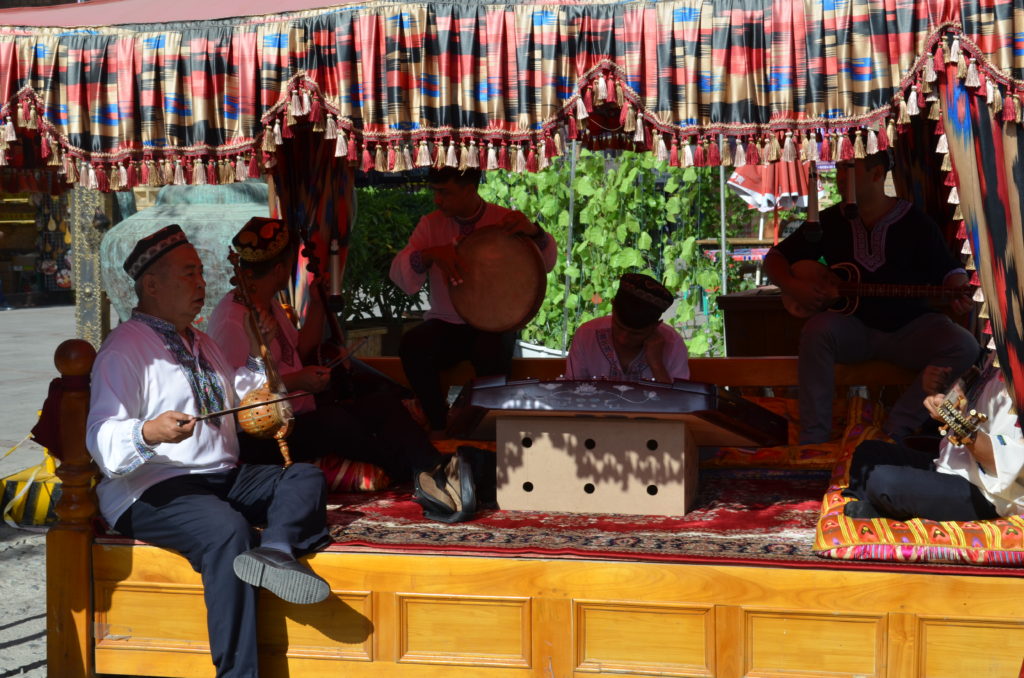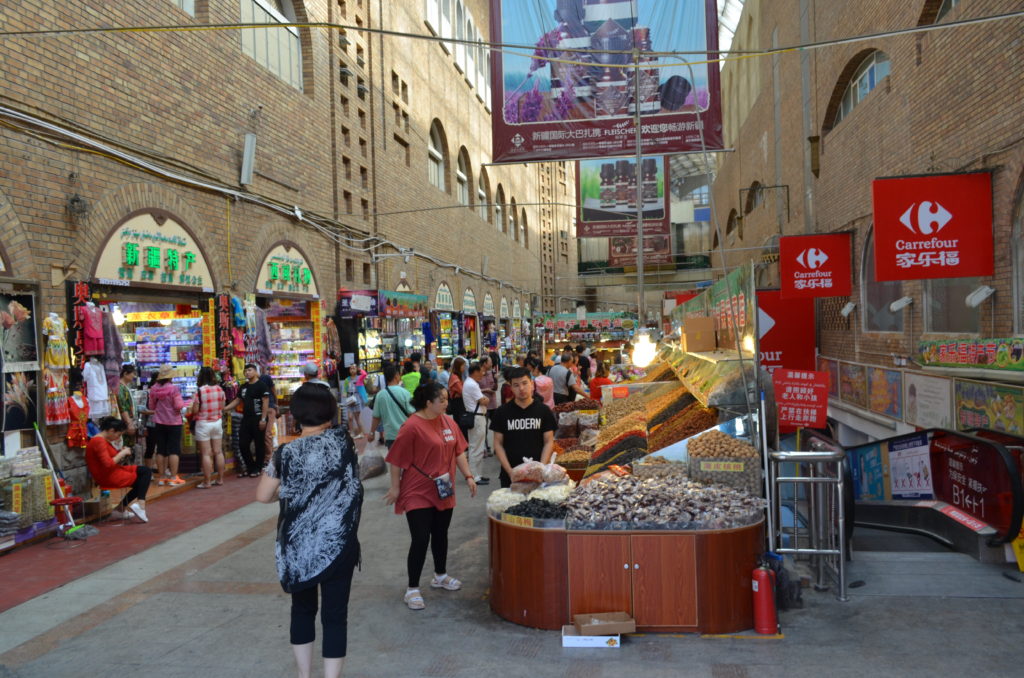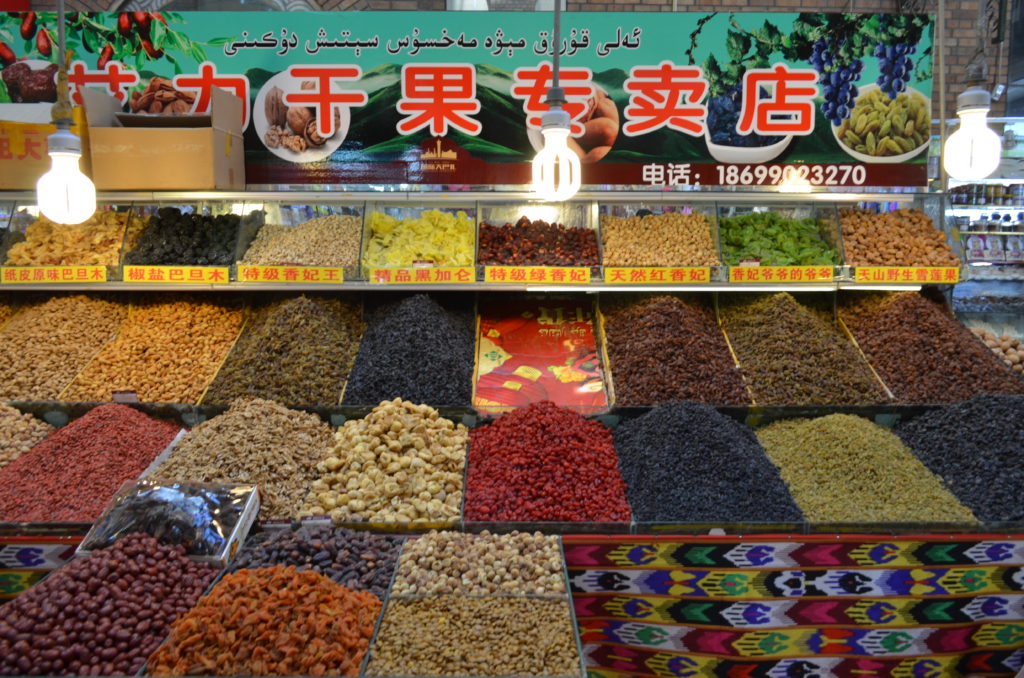 Lunch consisted of beef noodles, where you had to put all the pieces together into the bowl.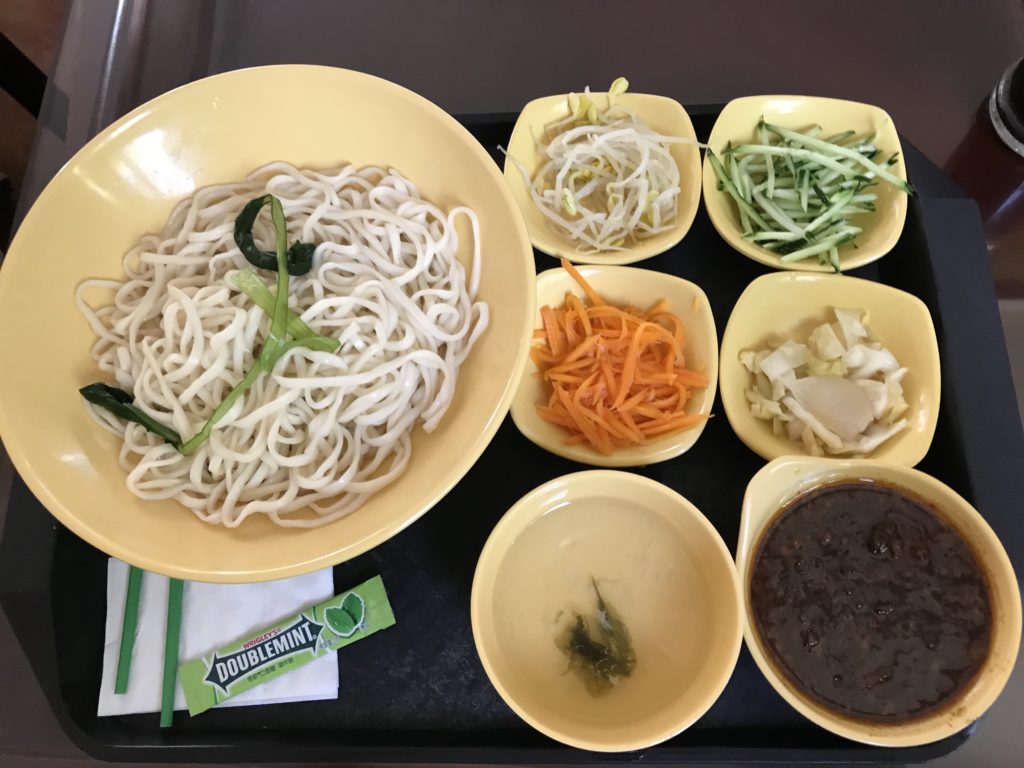 The largest museum in Xinjiang is, logically, the Xinjiang Uyghur Autonomous Region Museum. It had a lot of great artifacts to help narrate the history of the region and its people — many of whom were portrayed in or around yurt-like dwellings.
The final site I visited in Urumqi was Hongshan Park. While the park itself was free, you had to pay for any attractions inside the park and the pavilion from which you could see a panoramic view of the city. And yes, I took the ferris wheel.
As I finish this post, the sun is beginning to set in Urumqi, marking the end of my short Xinjiang trip. As China begins to construct a global trade network with the Belt and Road Initiative, Xinjiang will most definitely be affected and Urumqi has already seen immense urbanization and population growth. It's hard to say what will happen to the Uyghur culture and overall Silk Road feel of this place. There's still so much for me to explore in Xinjiang, but I guess that will have to wait until another time.
Special thanks to Josh Summers at FarWestChina for his amazing Xinjiang travel guide. I'm flying to Beijing tomorrow for a final day before leaving China for the summer. It's been an amazing journey and I hope you have enjoyed following along for these past few days. Until next time!