Welcome back to Week 56 of my weekly reports analyzing the Covid-19 pandemic and its effects on the country and higher education, and Happy Mother's Day to all the mothers. For those of you reading this on my blog, Off the Silk Road, I have also launched a newsletter, where these reports can be sent directly to your email each week. Click here to subscribe.
Last week, we looked at the state of vaccinations as India battles a crisis of monstrous proportions. This week, we will discuss President Biden's new vaccination strategy as incentives and other strategies are needed to vaccinate more Americans.
A national look
In the U.S., it's vaccinations up and cases down as daily cases are now at the lowest levels in seven months. In India, it is the polar opposite. The country continues to record case and death counts as oxygen shortages persist. CNN's Clarissa Ward traveled to Varanasi, India's holiest city, where she saw nonstop cremations and wood shortages for the funeral pyres. Brown University School of Public Health Dean Dr. Ashish Jha estimates that the true number of infections tops 2-5 million daily and the death toll tops 25,000 daily. "India's problem is now the world's problem," Drs. Abhijit Banerjee and Esther Duflo write in The New York Times, as the country was due to play an oversized role in global vaccine production. Cases in India's neighboring countries are also spiking as Nepal grapples with the beginnings of a hospital bed shortage. For most of the world, the pandemic is currently showing no signs of stopping.
The U.S. continues down the road to recovery as vaccinations increase. An article published Monday in The New York Times quoted multiple experts saying that herd immunity will not be reached in the U.S. for the foreseeable future. Regardless of whether this will turn out to be true or not, we must understand that we do not need to reach herd immunity for the pandemic to end. High vaccination rates are key and immunity levels may vary on a community by community basis.
Let's take a look at some of the latest scientific developments: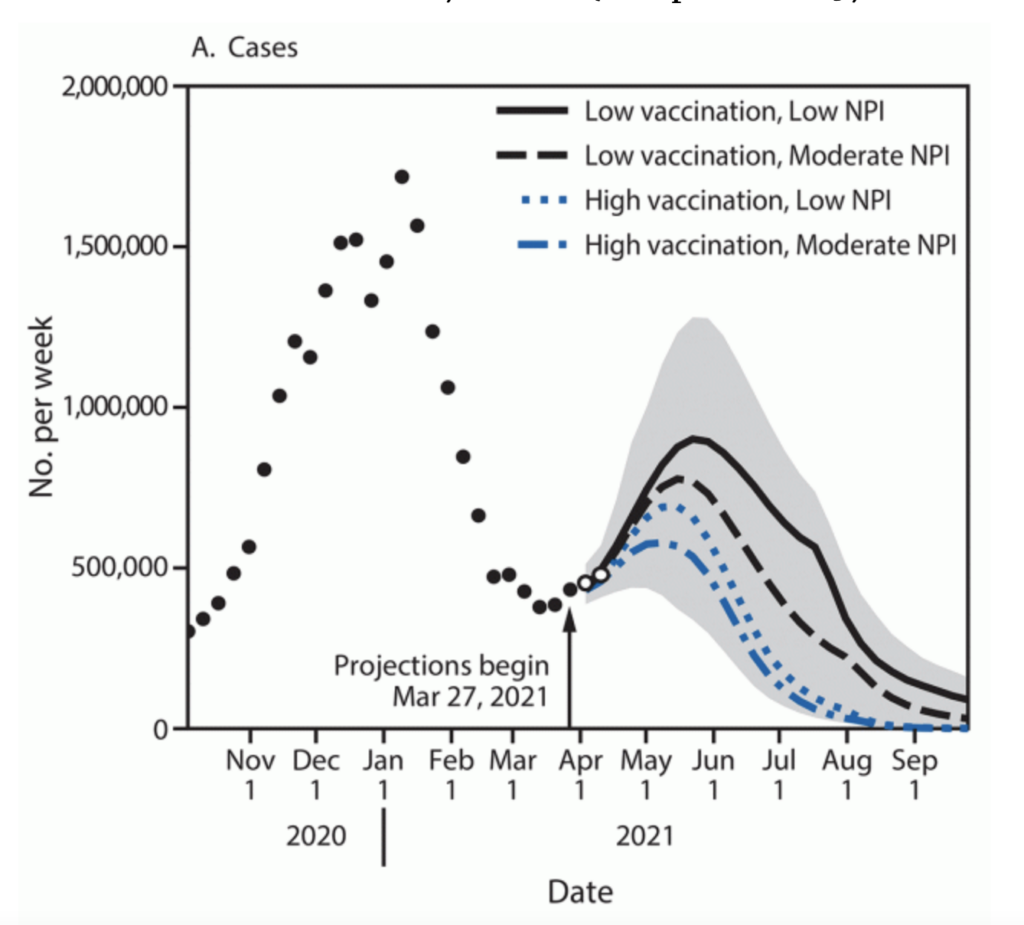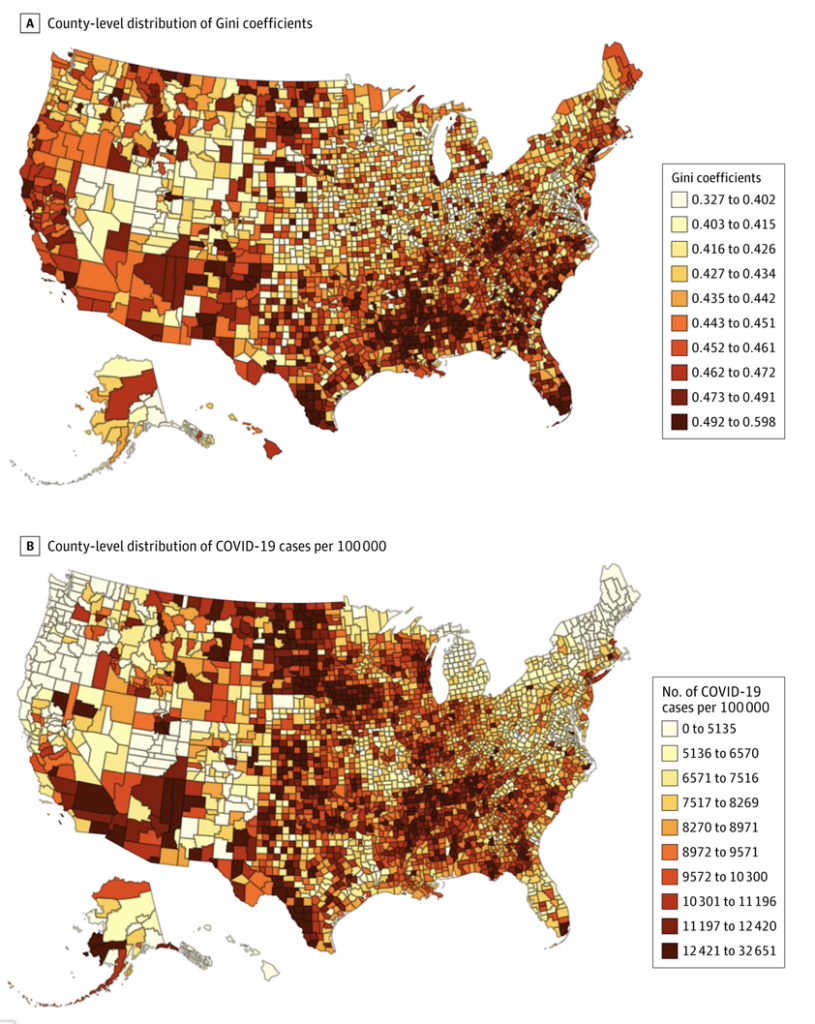 Before we move on to our discussion on vaccinations, we must devote a small paragraph to Tucker Carlson, this week's Covidiot of the Week. In his worst anti-vaccine segment yet, Tucker Carlson claimed on his show this week that dozens of people are dying every day from the Covid-19 vaccine. They are not. His dangerous lies are not worth repeating here, as Fox News has now turned into America's biggest vaccination threat. Here are the facts: Poll after poll shows that Republicans (many of whom may be among the 3.4+ million viewers who watch Tucker every night) are among the most hesitant to take the Covid-19 vaccine — 45% in this poll said they'd avoid it altogether. A study published this week found that conservative media consumption predicted an increase in conspiracy beliefs: "Use of conservative media in March predicted reduced intentions to vaccinate in July." And so the question remains: When will those in power at Fox News speak up against dangerous and deadly lies that will cause unnecessary deaths in the coming months? And when, if ever, will Tucker Carlson acknowledge his harmful words and actions?
The pace of vaccinations in the U.S. continues to decline, with the 7-day average now dropping to below 2 million shots per day. In many places, vaccinations are already having a profound effect on cases. States with high vaccination rates (blue) are seeing decreasing new case counts (yellow). It's not just New England. Minnesota, with over 45% of its population with 1+ doses, is seeing decreases. North Dakota is not. You can explore your state's vaccination rates and case counts here.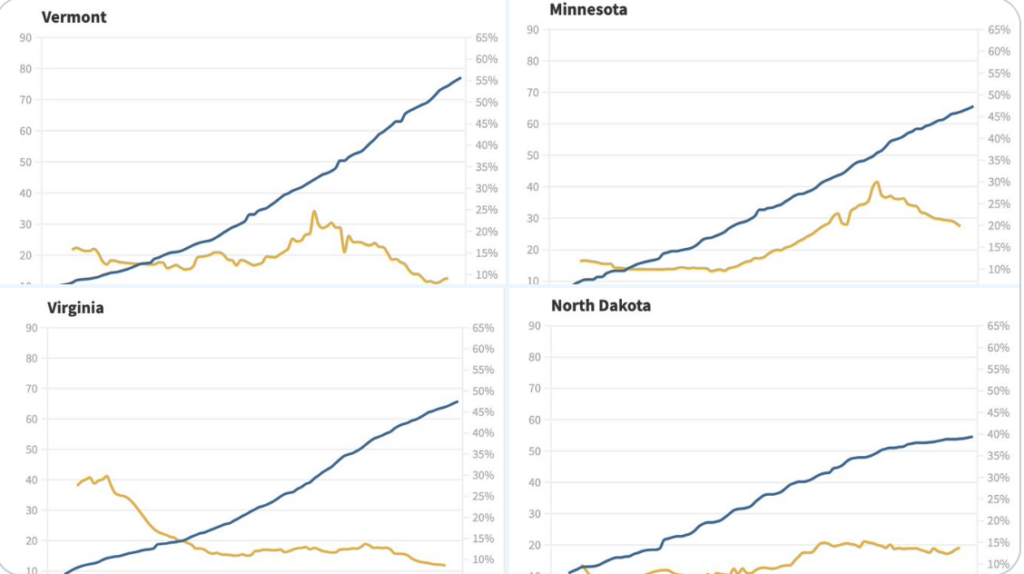 This week, President Biden set new vaccination goals: 70% of adults with at least one dose and 160 million people fully vaccinated by July 4. This is the administration's most challenging goal yet — around 88 million shots will need to be administered in the next 60 days. You can track the administration's progress with my new dashboard here.
After a stagnant pace this time last week, we are now seeing an uptick in Johnson & Johnson doses being administered since the pause was lifted. On Thursday and Friday, over 100,000 Johnson & Johnson doses were recorded each day. Daily administrations of the Johnson & Johnson vaccine are up 167% nationally this Friday compared with last Friday. Some states have ramped up administration more quickly than others. Vermont, for example, has seen an 841% increase in J&J doses compared with last week.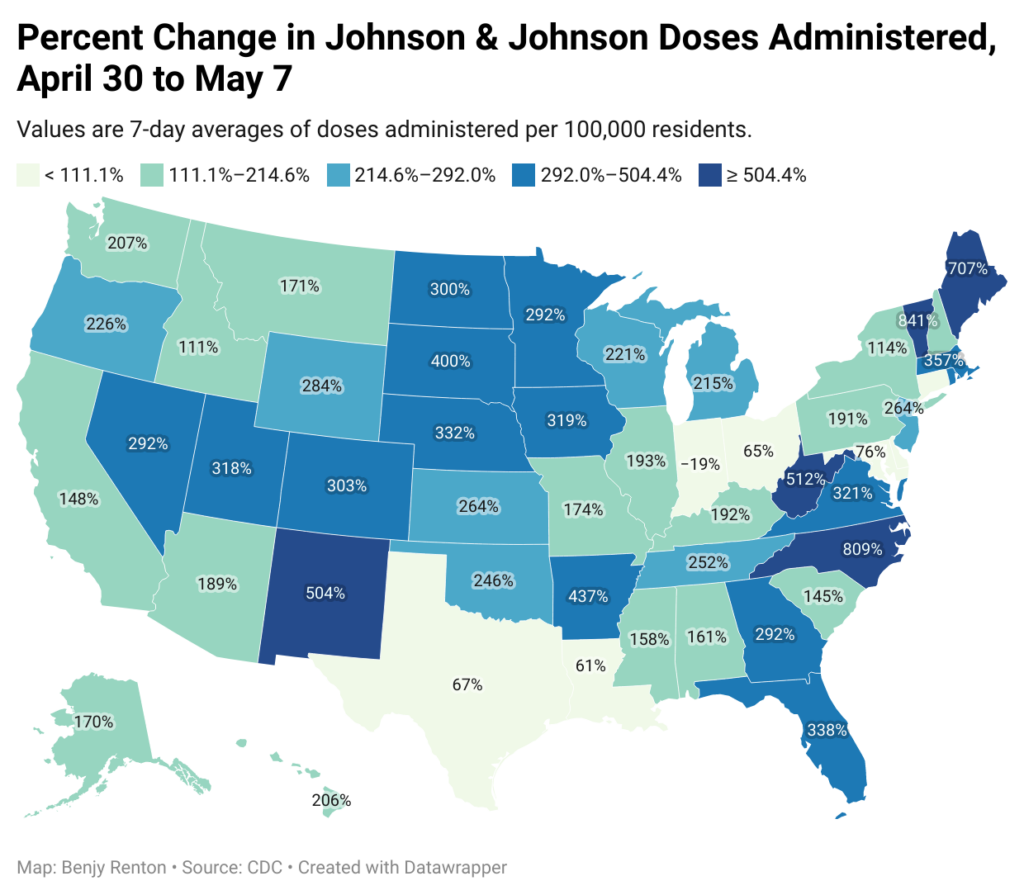 The latest edition of Kaiser Family Foundation's Vaccine Monitor brings optimistic news: The share of Republicans who say they will "definitely not" get vaccinated decreased from 29% in March to 20% in April but remains substantially larger than the share among Democrats or independents. However, there are increasing signs that we are reaching the vaccine enthusiasm frontier. As Pfizer is on the cusp of issuing an EUA for its vaccine for teens, data show many parents will wait and see before they vaccinate their own children.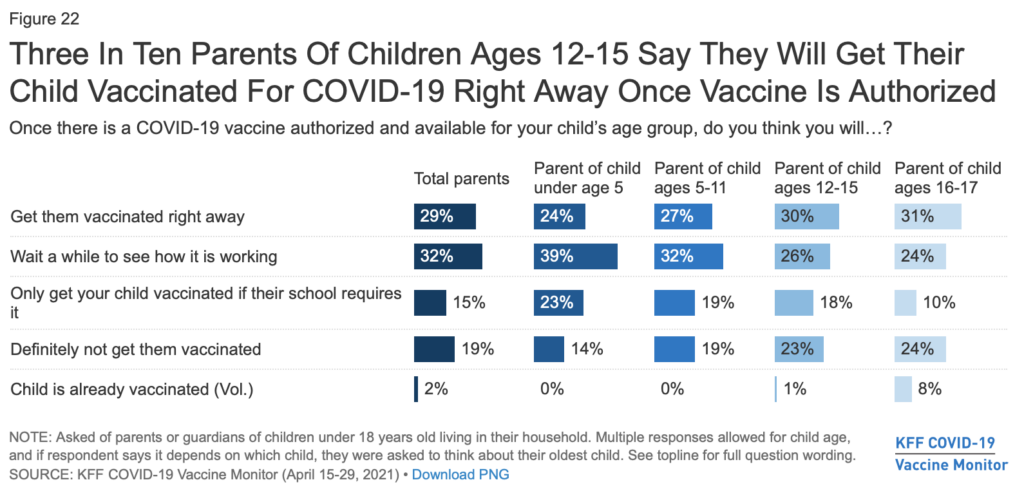 This month's Vaccine Monitor includes the top 10 vaccination concerns among respondents. We must have a solutions-focused mindset and see that all these concerns can be addressed. Here's a table with proposed solutions.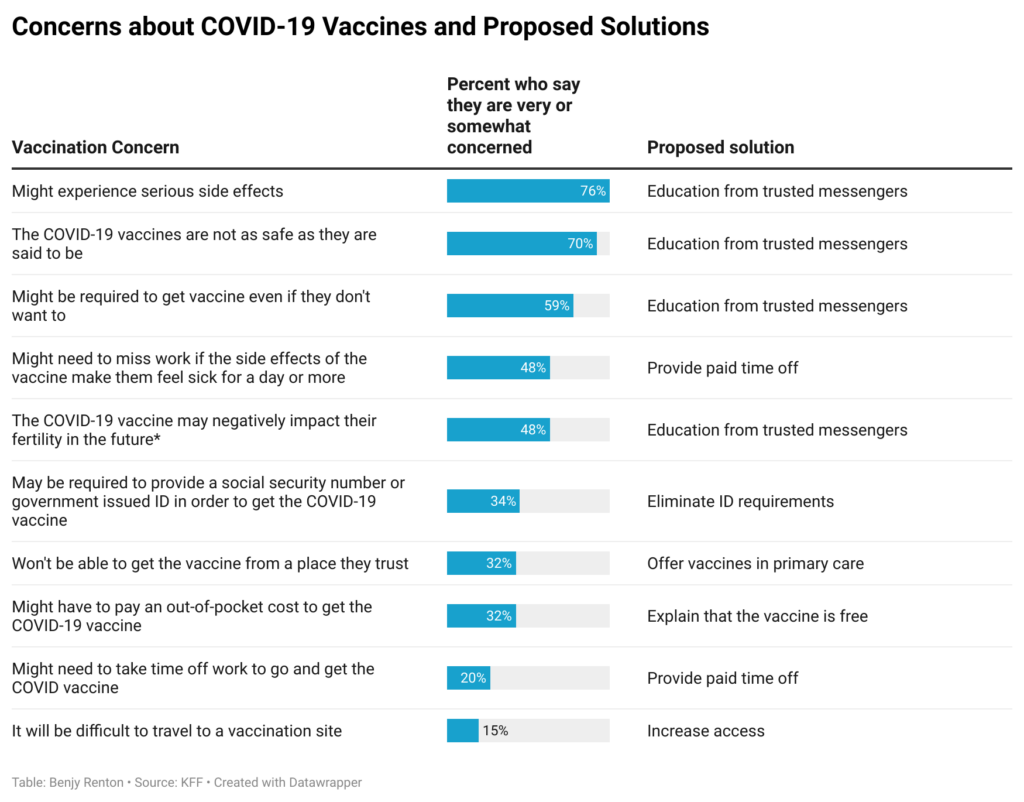 In an effort to vaccinate more Americans, some states have turned to carrots and sticks — forms of incentives. In Detroit, $50 prepaid debit cards are being offered to drivers who take a city resident for a shot. In Connecticut, Governor Ned Lamont rolled out a campaign where some restaurants will give a free drink. "When people are clamoring for vaccines in India and in Brazil, it just makes us look like a nation of sulky adolescents…so if it's absolutely necessary, sure, although it's tough to swallow," Baylor College of Medicine's Dr. Peter Hotez told CNBC. Survey results published in The New York Times found that on average, relaxing the mask and social distancing guidelines increased vaccine uptake likelihood by 13 points. The largest gains came from Republicans, who reported an 18-point increase in willingness to get vaccinated.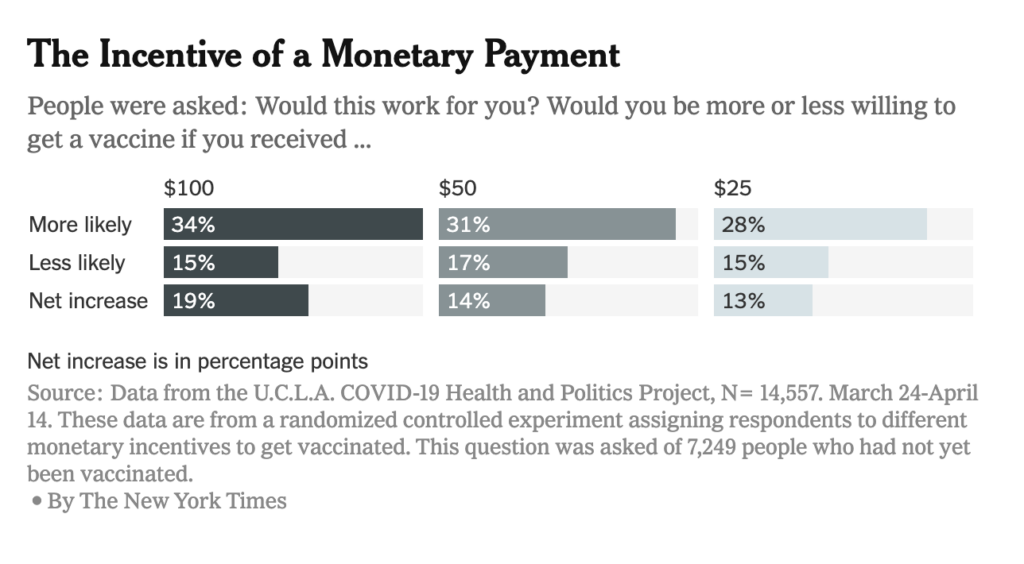 A few other updates on vaccines: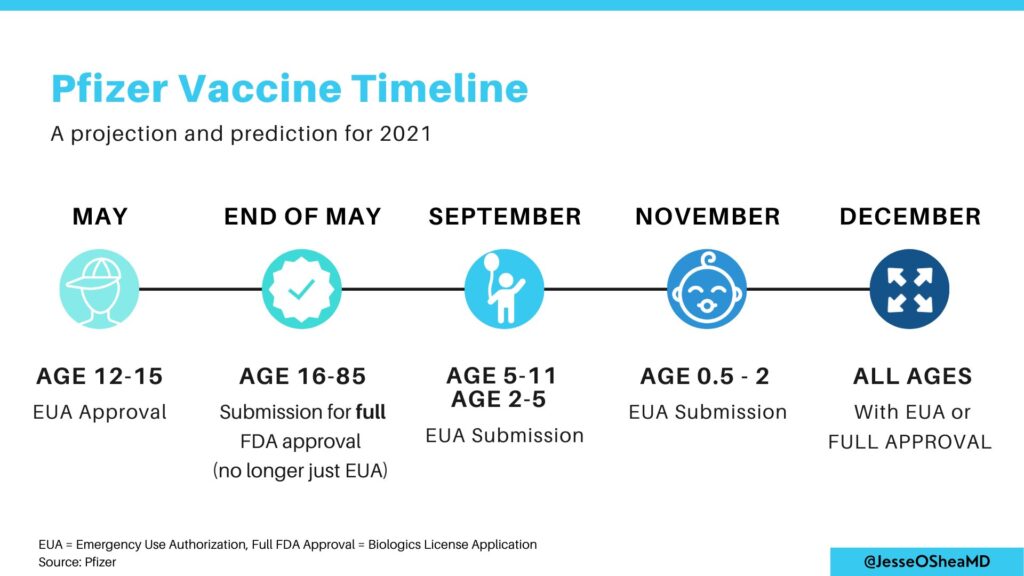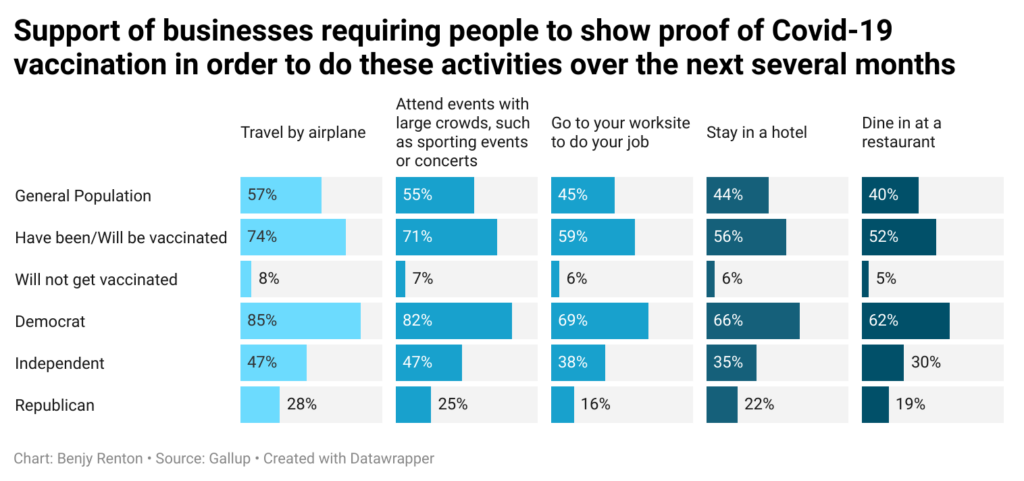 Let's move on to our discussion of higher education.
Higher education
Here's a roundup of this week's higher ed news: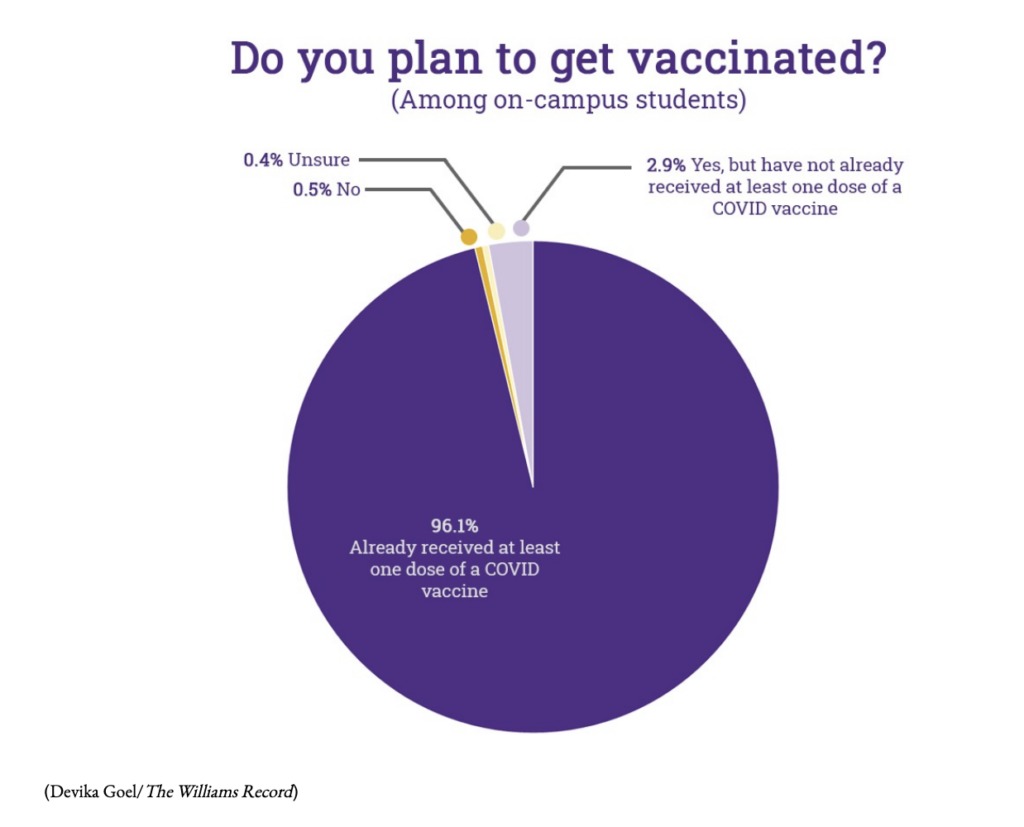 The Good Stuff
Let's roll the clips of the good stuff. In my usual tradition, I feature my favorite stories from the week. Here are my Top 10.
Conclusion
The U.S. continues to see excellent results from the impact of vaccinations in states with high percentages of their populations vaccinated. However, the virus will continue to spread among the unvaccinated, especially in some states in America's Southeast. Creative strategies and increasing access will be critical to achieving high vaccination uptake. With doses sitting on shelves in the U.S., the rest of the world is scrambling for vaccine supply. The U.S. must continue to commit to vaccinating the world out of this pandemic.
I'd like to thank all the student journalists with whom I have the pleasure of working. In the next weeks and months ahead, they will become vital in chronicling their colleges' paths forward for the spring and beyond. Support their work by reading it.
My best to all for good health.
Like what you see? Don't like what you see? Want to see more of something? Want to see less of something? Let me know in the comments. And don't forget to subscribe to the weekly newsletter!
For more instant updates, follow me on Twitter @bhrenton.