Greetings, Off the Silk Road readers!
I write to you with some very exciting news. For the first time, Off the Silk Road is actually on the Silk Road!
For the next five days, I will be embarking on an expedition to the Xinjiang Uyghur Autonomous Region. Xinjiang (新疆), meaning "new frontier" in Chinese, is China's largest administrative region and is home to the Uyghur people, a Muslim ethnic minority who look more like people of Central Asia than Chinese. Upon arriving in the XUAR last night and crossing over Urumqi, the region's capital, it was evident that this is unlike any China I have seen before. Uyghurs speak a different language and use a script like that of Arabic, where hello sounds like assaalaamualaykom. While Mandarin Chinese is spoken, it is sometimes hard to understand. Although the region is now 50% Han (up from around 10% in the 1950s), Uyghurs stand out based on their appearance and funnily enough, look a little like me (probably given my Middle Eastern ancestry). Here's a map of where I will travel this week.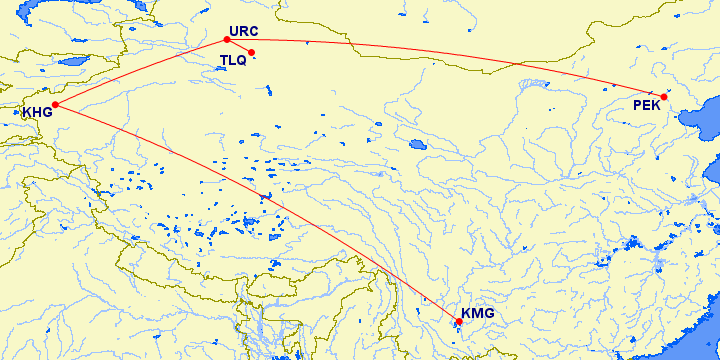 The first stop on my Silk Road trip is Kashgar (喀什) a city of 400,000 people that is further west than New Delhi, India. Because China officially only uses one time zone and it spans an area closer to five, the sun rises at around 8:30 and does not set until after 10. While locals sometimes use a time zone that is two hours behind Beijing time, it is always important to check what time people use when making plans.
For centuries, Kashgar has been an important trading stop along the Silk Road, situated under 150 kilometers from the border with Kyrgyzstan. While much of the old Silk Road has now been replaced with global flows of trade (most recently the "One Belt, One Road" initiative), the Sunday Livestock Market is still an attraction, located just outside the city. Upon hearing about this market, I thought it would be similar in feel to Tsukiji fish market in Japan, where people arrive early to begin auctioning. This was not the case. Upon arriving at the market at 9 a.m., I was surprised to see only a handful of cows and goats being unloaded off trucks. It wasn't until around 11 or 12 that the market really started to kick off.
I sat down for some breakfast at the one food stall that was open. The chefs were starting to pull noodles and served these noodles with bagel-looking bread.
One of the chefs enjoyed reading the Uyghur language section out of another foreigner's Lonely planet book.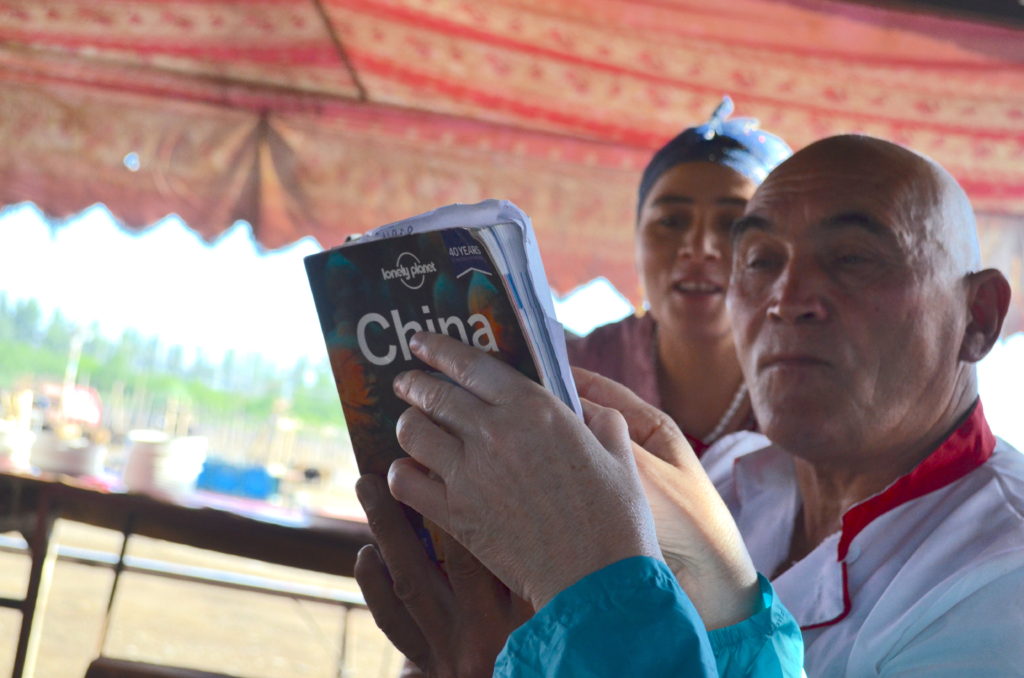 After breakfast, which was provided for free, truck after truck started to arrive with mostly goats and cows.
Some goats chose to arrive by other methods of transportation.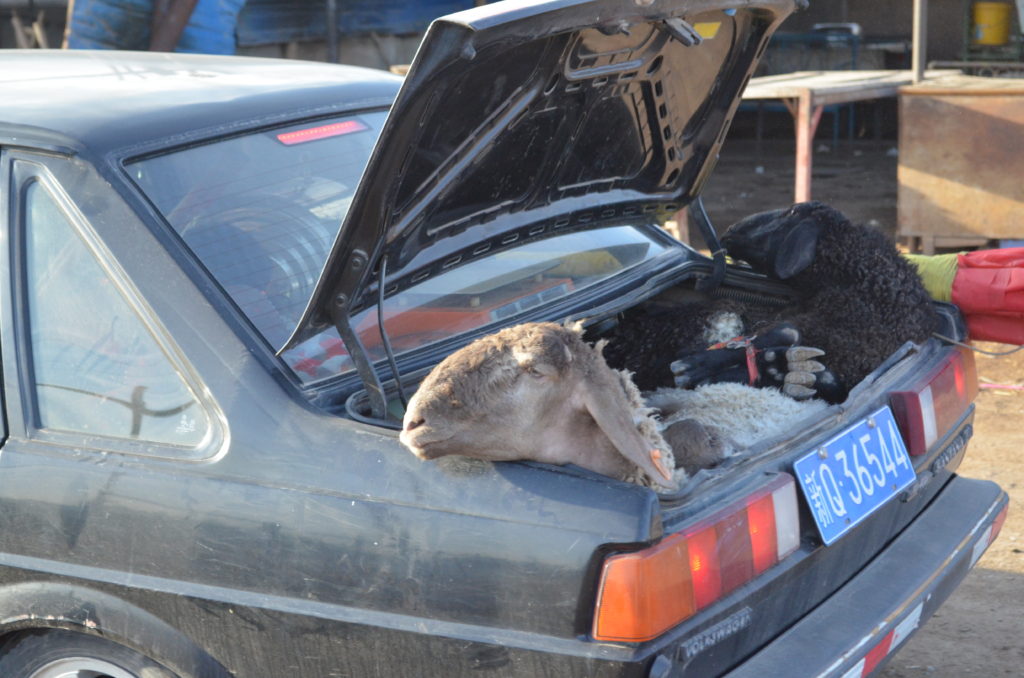 While the goats easily jumped off the trucks, the cows needed some extra force.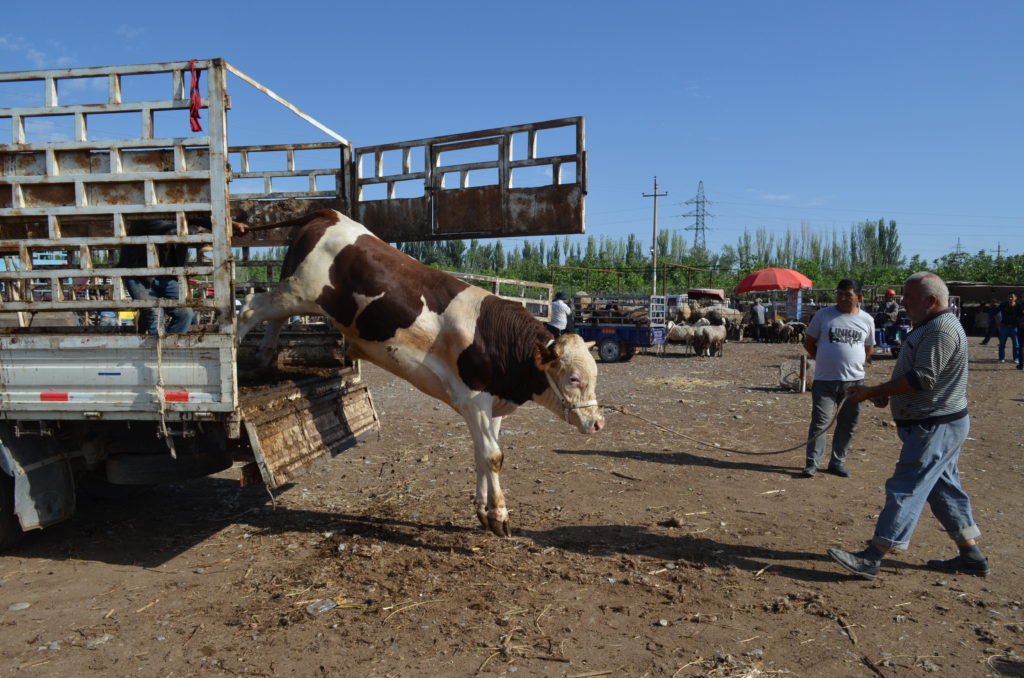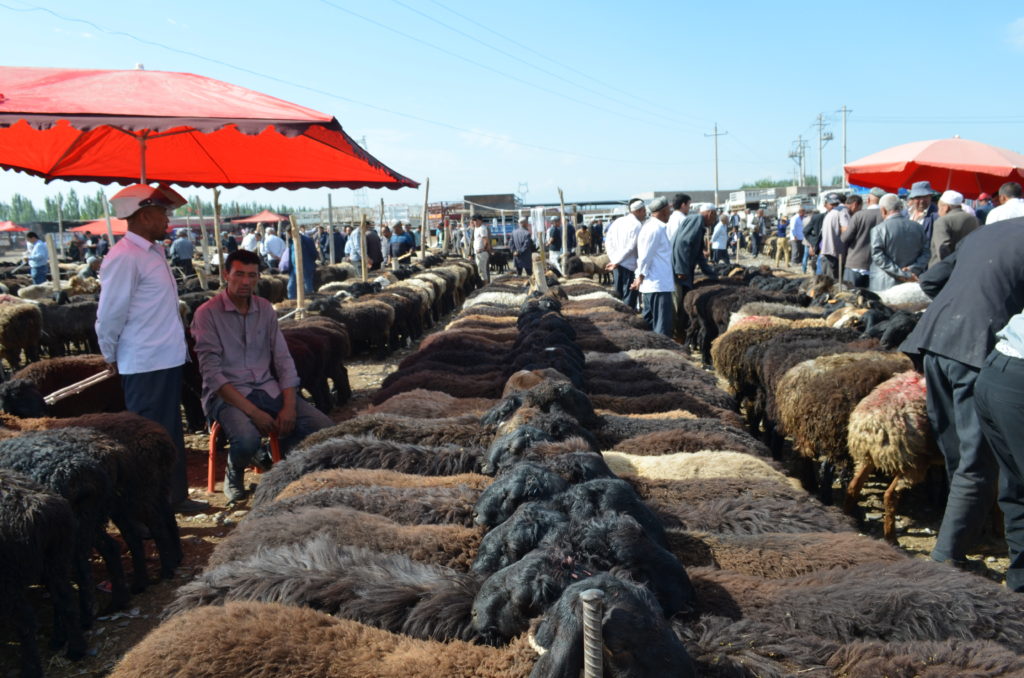 Once the animals were on the selling grounds, the negotiations started. A cow could go for as much as 20,000 RMB (2,931 USD). Uyghurs are very friendly and negotiations would often start with a large handshake.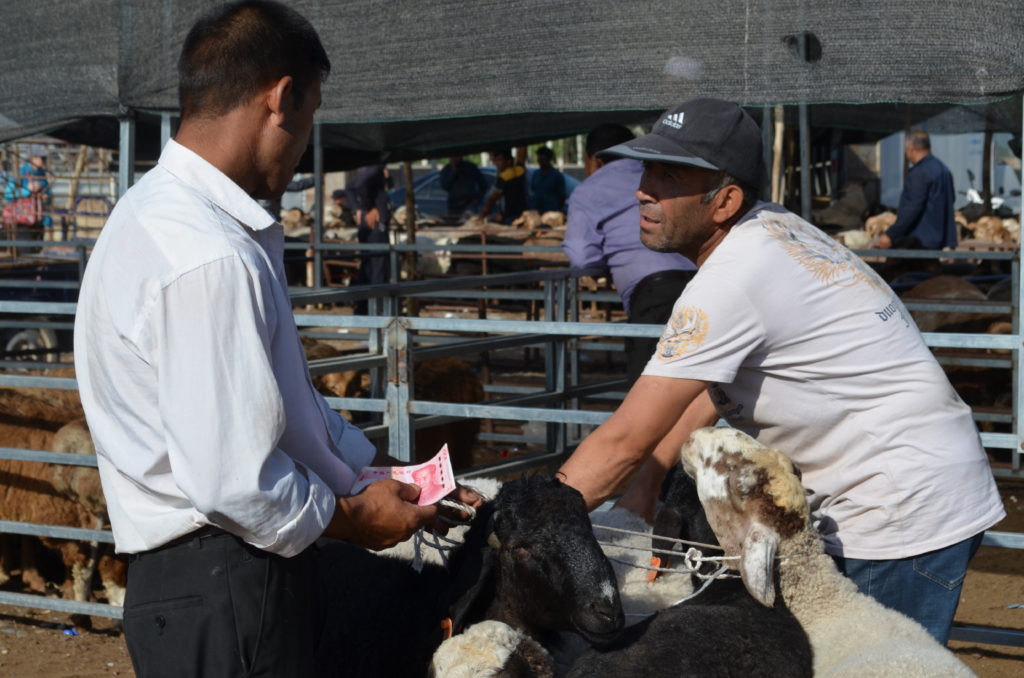 By the end of the day, all of the animals that were brought in will have been sold.
In addition to goats, cows and horses, there were also melons and other edible items on the outskirts of the market.
After spending the morning at the Livestock Market, I headed to the Grand Bazaar. While open every day, this market is busiest on Sundays.
The Grand Bazaar was similar in style to a Turkish bazaar and featured carpets, handicrafts and dried fruits.
Other sites in Kashgar included the People's Square, which had a giant statue of Mao on the front.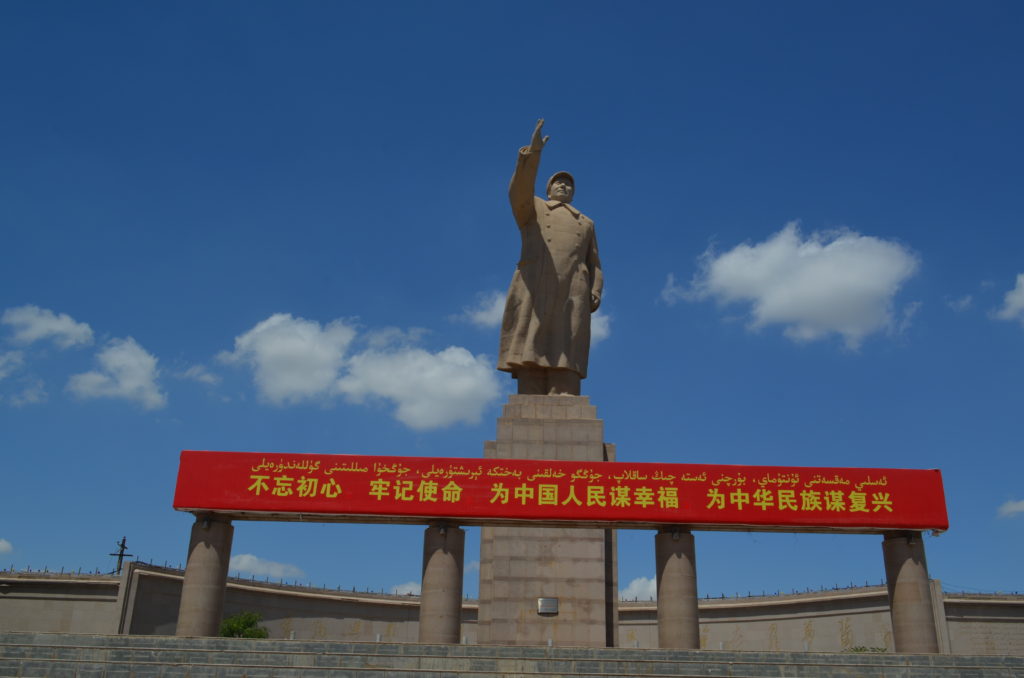 The Old Town has been mostly torn down but was still worth the visit.
This slideshow requires JavaScript.
Dinner consisted of a few lamb skewers on naan bread.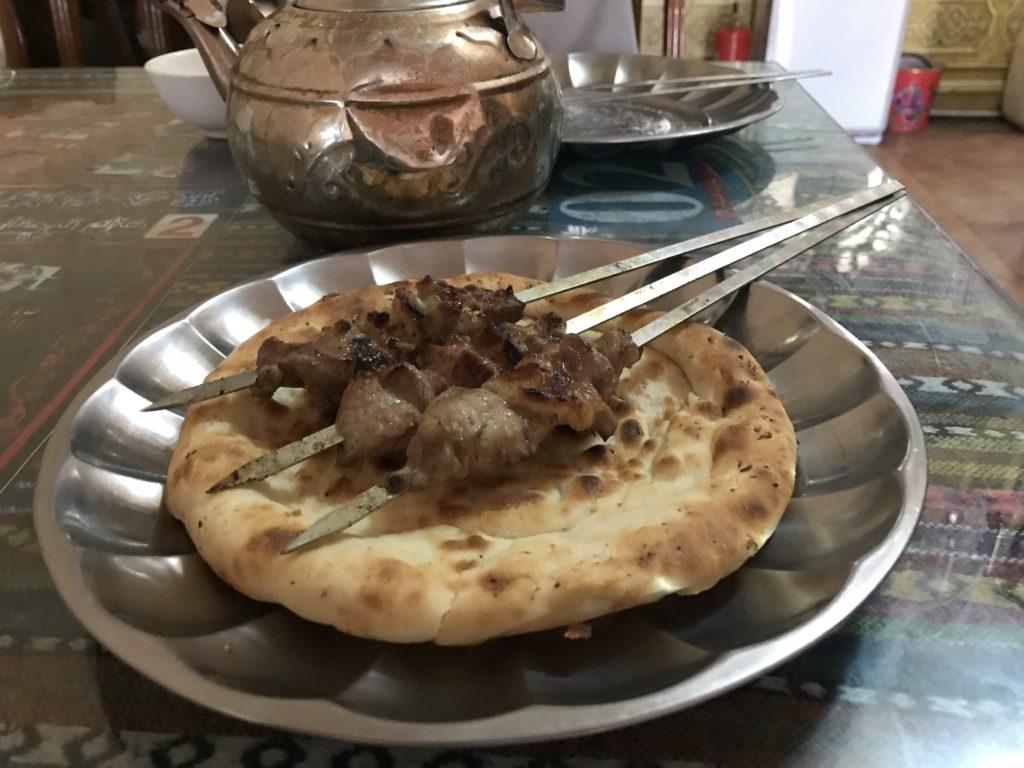 I then took the ferris wheel, which offered a decent view of the city.
There was also a night market, which featured items such as pomegranate juice and naan.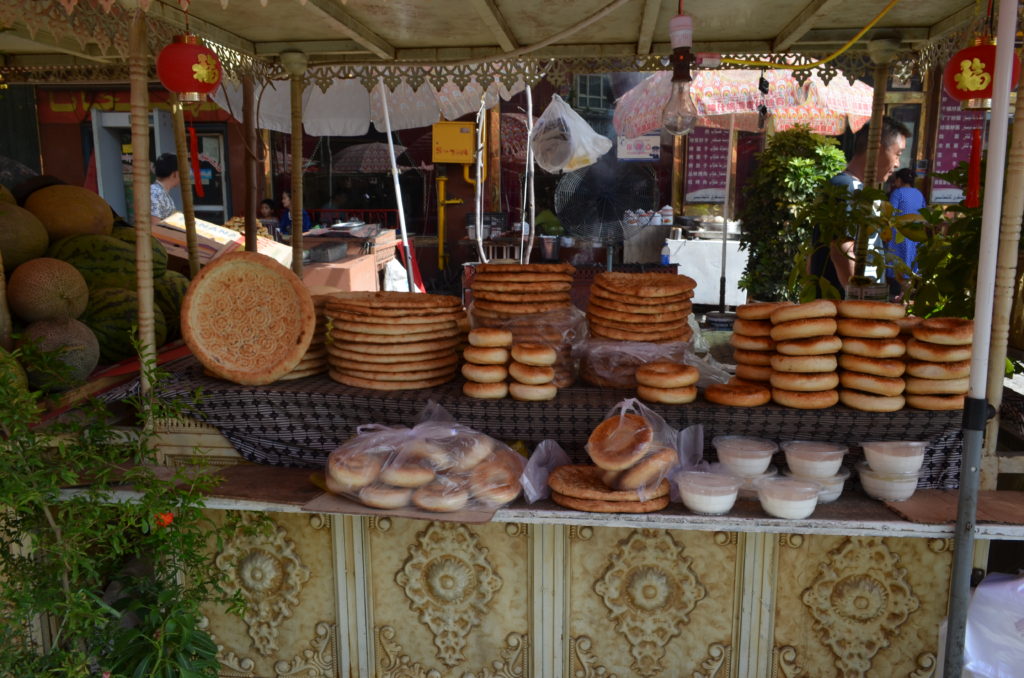 Another site I visited was the Id Kah Mosque, which is the largest mosque in China by land area at 16,800 square meters.
Although my time in Kashgar was short, I was able to discover the magic of this Silk Road trading post and its recent developments. As with many cities in the region, security is tight, with many hotels and shopping areas requiring people to scan their ID and pass through a metal detector to enter. I've now traveled to Urumqi, the capital of the region, where I will spend the next few days.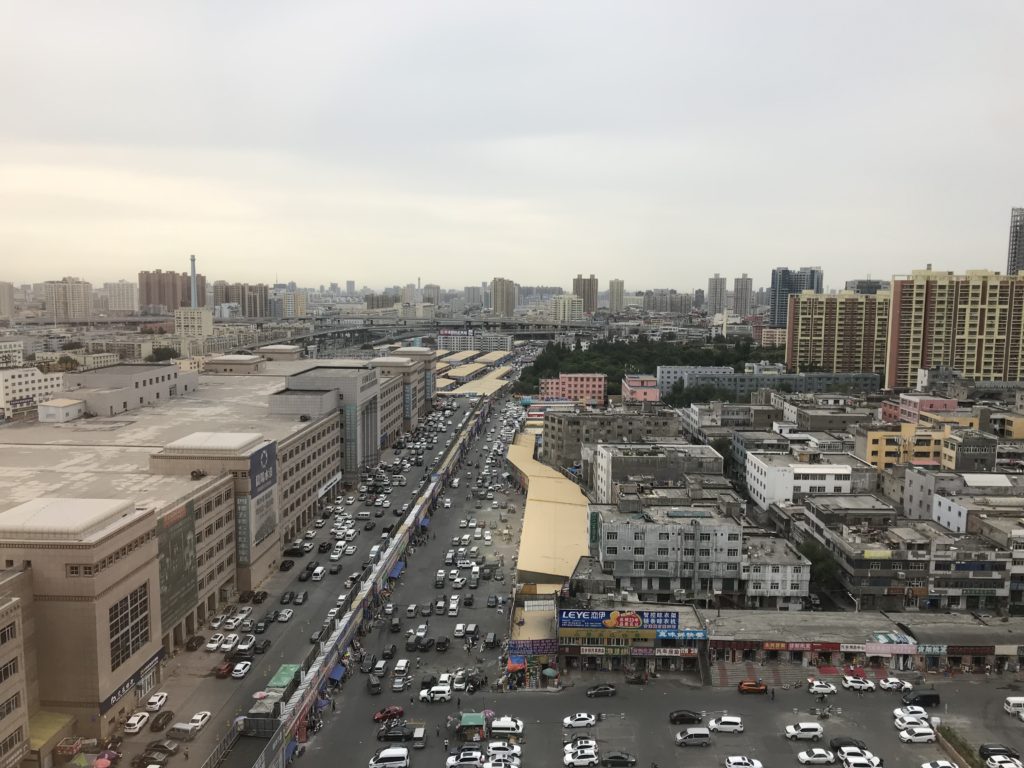 Thanks for reading this update! Until next time.