Welcome back to Week 46 in my weekly reports analyzing the Covid-19 pandemic and its effects on the country and higher education in the new Biden-Harris administration. For those of you reading this on my blog, Off the Silk Road, I have also launched a newsletter, where these reports can be sent directly to your email each week. Click here to subscribe.
Last week, we discussed the effects of severe weather across the country on vaccinations and examined college outbreaks. This week, we will show why the U.S. is currently at a critical point in the pandemic as a third vaccine is on the horizon.
A national look
Earlier this week, the U.S. marked the devastating milestone of 500,000 confirmed deaths from Covid-19. It is an incalculable loss of brothers, sisters, mothers, fathers, grandparents, kids, aunts, uncles, neighbors and Americans — one in every 670 of them. "The living find themselves amid vacant places once occupied by their spouses, parents, neighbors and friends — the nearly 500,000 coronavirus dead," The New York Times' Julie Bosman writes. "Across America, the holes in communities, punctured by sudden death, have remained." 500,000 lives lost is the result of a failed national response, misinformation and disinformation, and a lack of leadership. With hope on the horizon, we grieve and we remember.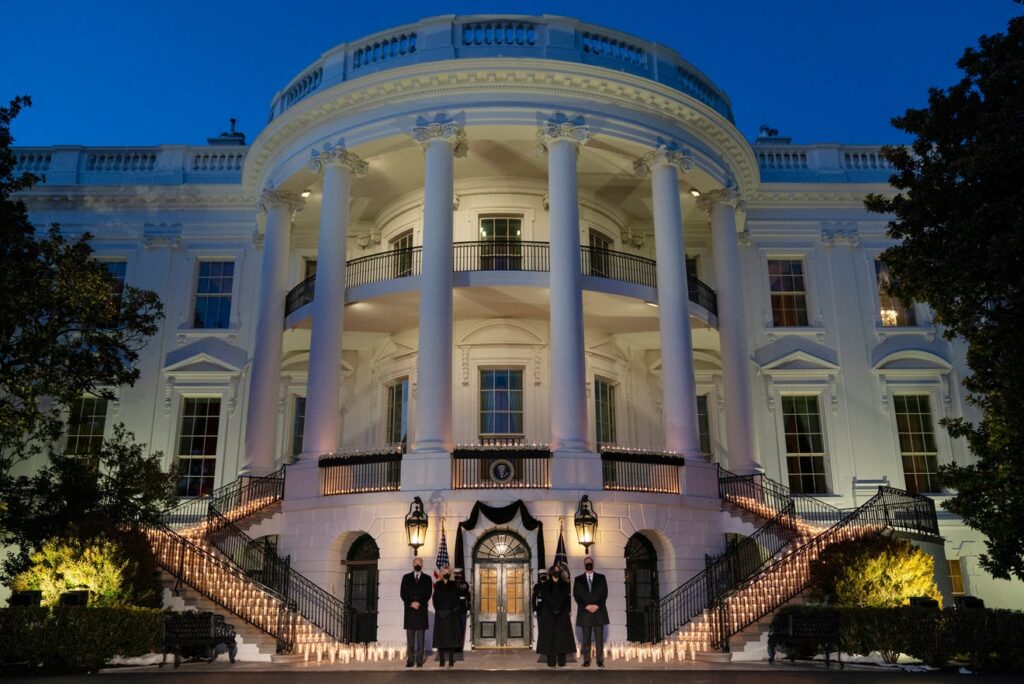 All major indicators of viral transmission in the United States continued to fall this week; however, we have seen the rate of decline slowing. This plateau is most likely the result of holiday reporting delays, but we must remain vigilant. Variants continue to spread throughout the country, with Florida currently recording the highest number of B.1.1.7 cases in any U.S. state. This week, we are learning more about new variants first discovered in California and New York City. The variant in California appears to be more contagious, according to preliminary data, and the variant in New York City appears to contain a mutation that may evade some of the effectiveness of vaccines. As concerning as this news is, we must understand that viruses mutate and we need more data to examine each variant as it emerges.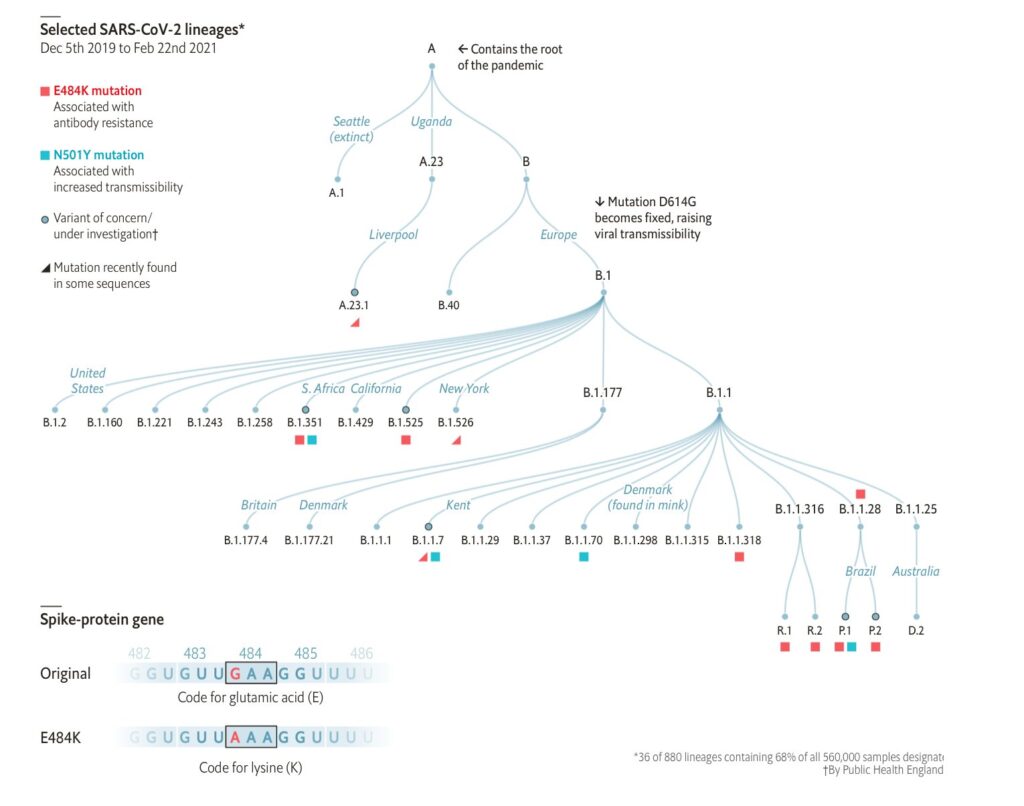 This week, President Biden continues to take decisive action against the pandemic, launching partnerships with businesses to help with vaccine rollout. His administration announced a plan this week to deliver more than 25 million masks to over 1,300 Community Health Centers across the country, as well as 60,000 food pantries and soup kitchens. More than 25 million washable masks will be delivered.
Let's take a look at some of the latest scientific developments: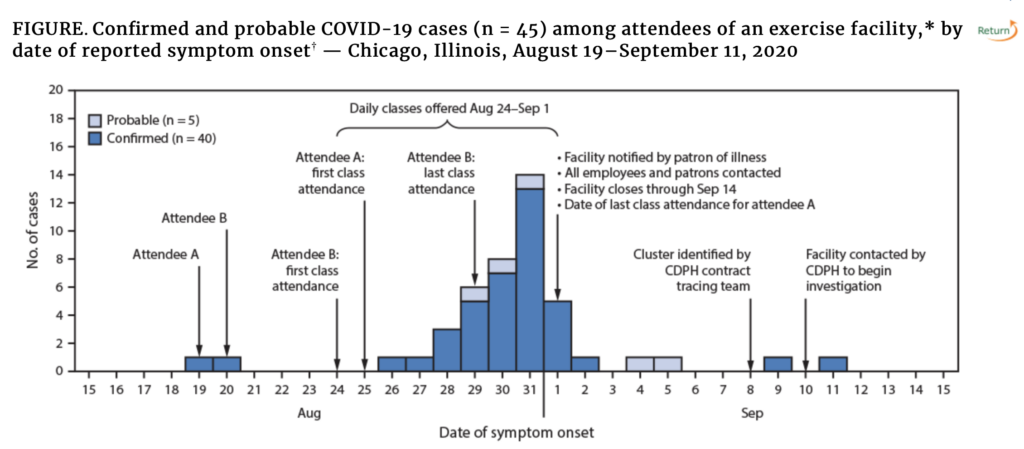 As we continue our fight against the pandemic, it is important that we understand the risks of various events and activities. A commentary published in JAMA showed the adjusted odds ratios based on contact tracing data. Indoor dining, as well as bars and coffee shops, are high-risk environments.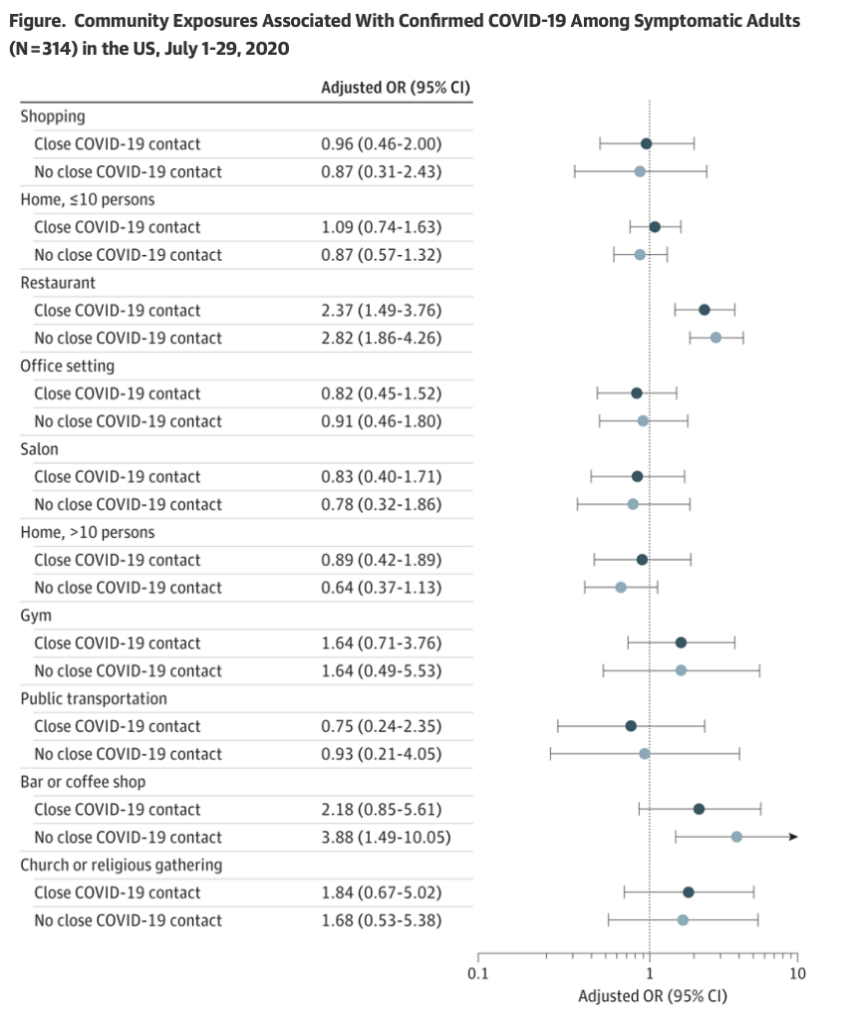 A few other updates on vaccines:
The FDA granted an Emergency Use Authorization for Johnson & Johnson's vaccine, the third vaccine in our fight against the pandemic. The White House will send 3.8 million doses of the Johnson & Johnson vaccine next week (following CDC's final authorization), 2.8 million of which will go out to states and jurisdictions. Using an aggregation of previous formulas, here are the estimated dose allocations.
Preliminary data from the UK (also known as the SIREN study) is the most promising observational data on magnitude of infection reduction with the Pfizer vaccine. With data from thousands of healthcare workers, there was a 72% infection reduction after 1 dose and 86% after 2 doses. Another study from Israel saw an 89% reduction in transmission after two doses. While we must be careful of sampling bias in these data, we know that vaccines do reduce transmission — the question is by how much.
VaccineFinder celebrated its launch this week — it is a tool developed in partnership with the CDC to list vaccine sites near you, as well as a supply management tool for providers.
A new survey from Surgo Ventures broke down different groups who could be considered "vaccine hesitant." The cost-anxious (14%) group interests me the most — they tend to be younger, live in rural areas and work as essential or frontline workers.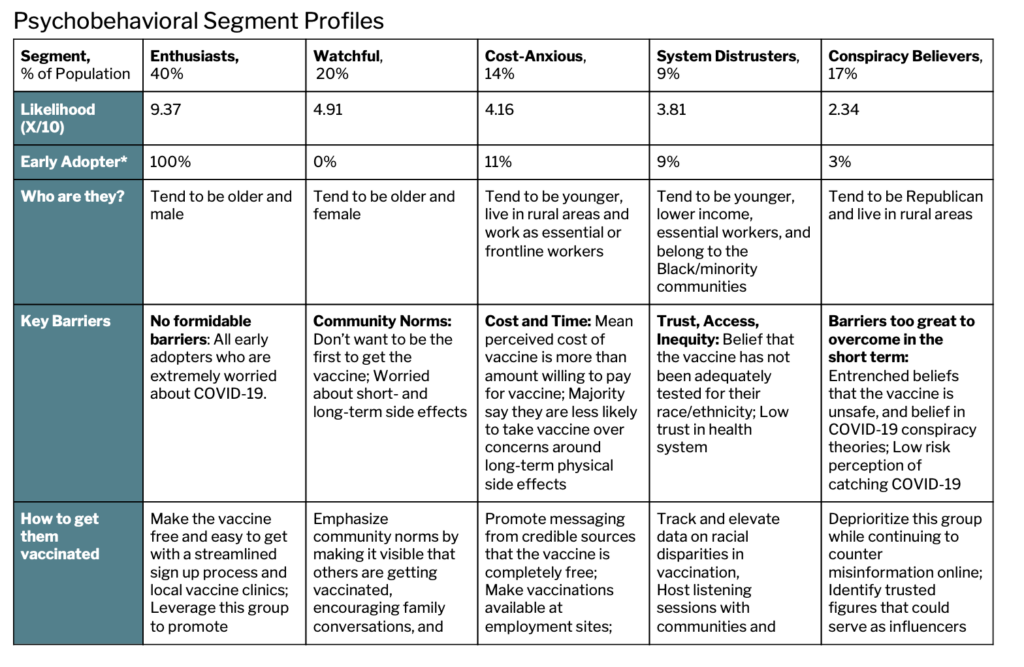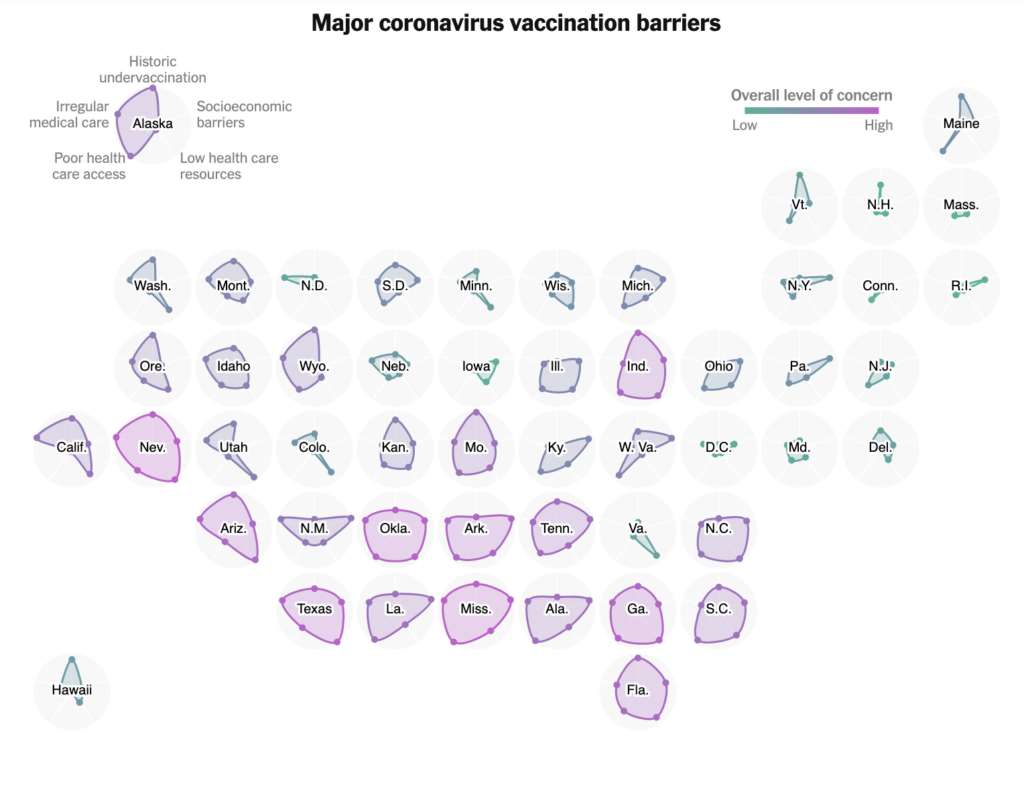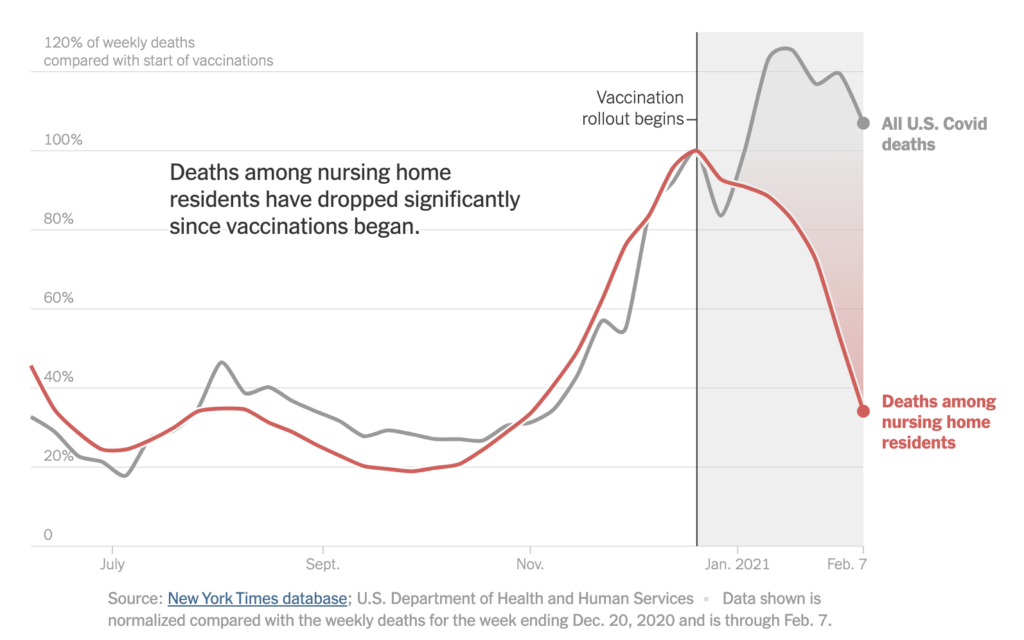 This week marked a significant milestone as the Biden administration commemorated 50 million vaccines in arms since January 20. We have a long road ahead of us, but we are well on our way.
Let's move on to our discussion of higher education.
Higher education
Despite case counts subsiding nationally, we continue to see outbreaks at colleges, especially some in the Northeast. 6.5% of Dartmouth College students on campus (98) are currently an active case, with 20% in isolation/quarantine. The college has now asked students to remain alone in their rooms as much as possible and to refrain from visiting one another in hallways and common areas. This outbreak shows that despite twice weekly testing, it is behavior that can change transmission dynamics. At Williams College, where the first signs of community transmission were seen earlier in the week, a dorm party was held on Friday night with 80-100 attendees.
One of the most frustrating aspects about all these newer outbreaks (many at smaller schools) is that we have learned from the fall how this virus spreads and colleges need to adapt policies and support accordingly. We need trusted, clear, concise messaging with institutional support. I encourage college leaders to read this piece from The Atlantic contributing writer Zeynep Tufekci and adopt the public health strategies where our nation has repeatedly failed. We need to better explain mechanisms of transmission, adopt a harm reduction approach and not view perfection as the only option. From the data we have gathered through various institutions, the virus is most easily spread at large social gatherings, often maskless. We need to push lower-risk options as much as we can and not let perfect be the enemy of the good.
Here is a roundup of this week's higher ed news:

The Good Stuff
Let's roll the clips of the good stuff. In my usual tradition, I feature my favorite stories from the week. Here are my Top 10.
Conclusion
While case counts are still declining nationally, this coming week in data will be a crucial test to see if the variants have started to take over. Currently, we only see the results of a possible reporting lag; however, more serious issues could be upon us if cases start rising again. With a third vaccine scheduled to be shipped in the next day, we are one step closer to vaccinating our way to normal. Seasonality effects may be felt as the weather gets warmer; we just need to get there.
And no, it is not a good idea to have a mask-optional CPAC in Florida.
I'd like to thank all the student journalists with whom I have the pleasure of working. In the next weeks and months ahead, they will become vital in chronicling their colleges' paths forward for the spring and beyond. Support their work by reading it.
My best to all for good health.
Like what you see? Don't like what you see? Want to see more of something? Want to see less of something? Let me know in the comments. And don't forget to subscribe to the weekly newsletter!
For more instant updates, follow me on Twitter @bhrenton.