Welcome back to Week 49 in my weekly reports analyzing the Covid-19 pandemic and its effects on the country and higher education in the new Biden-Harris administration. For those of you reading this on my blog, Off the Silk Road, I have also launched a newsletter, where these reports can be sent directly to your email each week. Click here to subscribe.
Last week, we discussed President Biden's new goal for all adults to be eligible for a vaccine by May 1 as we enter into a new phase of the pandemic response. This week, we will focus on the race between vaccines and variants as the administration accomplishes its goal of 100 million shots in just 58 days.
A national look
We begin today's discussion by condemning the tragic deaths at two Atlanta spas earlier this week. We stand in solidarity with our Asian-American friends as we recognize that words and rhetoric matter. Hate has no place here and we cannot be complicit. And it's called the coronavirus, not anything else.
For weeks, experts have warned about variants as the last hurdle of the pandemic, pointing to examples in European countries with spikes in cases. In some places in the U.S., it appears that the variants are starting to gain an edge, with national cases not declining as rapidly as in previous weeks. This week, the CDC added two new variants to its list of Variants of Concern: B.1.427 and B.1.429, both discovered in California. In addition to these variants, we are starting to see the effects of B.1.1.7 spread in Michigan and B.1.526 in the New York area, as seen from this national map.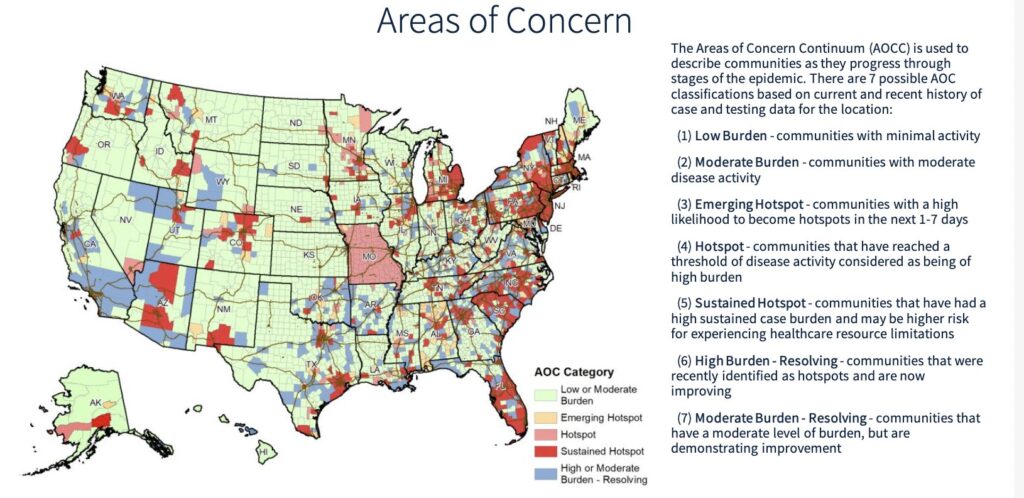 The more concerning element of the B.1.1.7 spread in Michigan is that much of the vulnerable population has still yet to be vaccinated. Michigan has the highest number of confirmed B.1.1.7 cases per capita in the country, and estimates show that this variant is now 60% of all cases in the state (higher than Florida). The increase in cases may be attributed to not only pandemic fatigue, but also policy that opened indoor dining to 25% (February 1) and 50% capacity (March 5).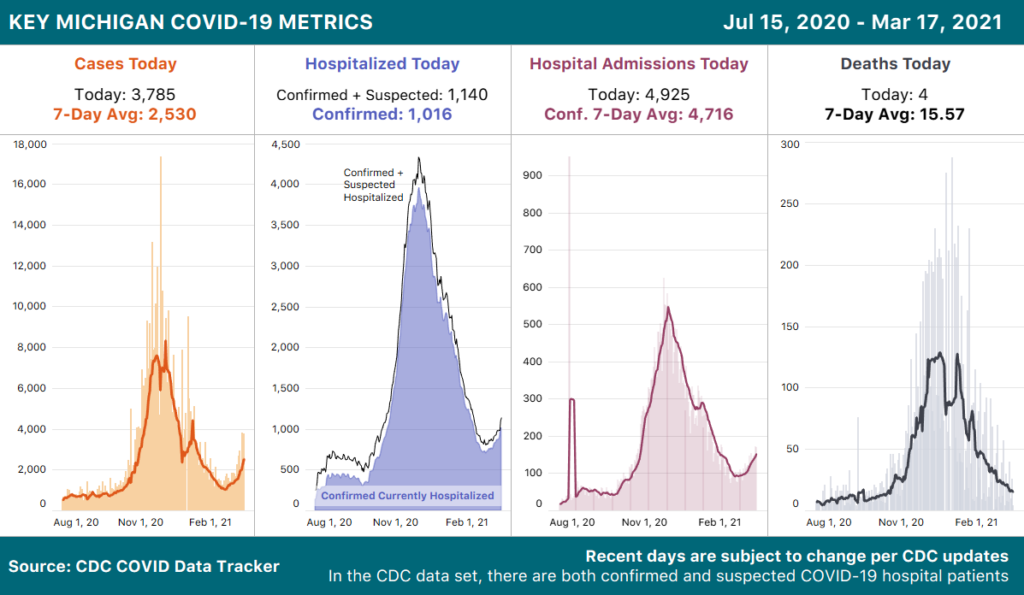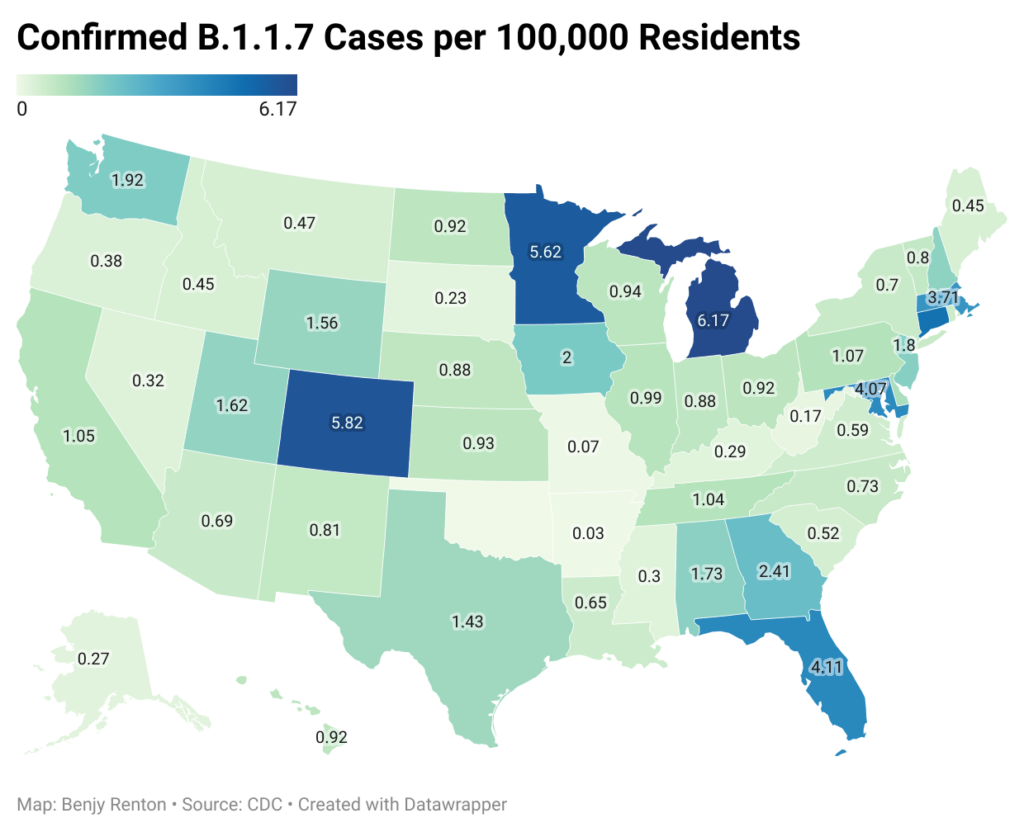 We knew the variants were going to spread. The issue is Michigan's pace of vaccinations is much lower than any other states, and the variant will continue to spread in Detroit and move to more rural areas. When it comes to vaccinations, Michigan ranks 37th in doses administered per capita. More accelerated vaccination will be needed to stay ahead of increasing cases and hospitalizations, which could lead to surges in parts of the country in the coming month. It is likely that the only reason the U.S. is not seeing the surges similar to those in Europe is due to our aggressive vaccination pace.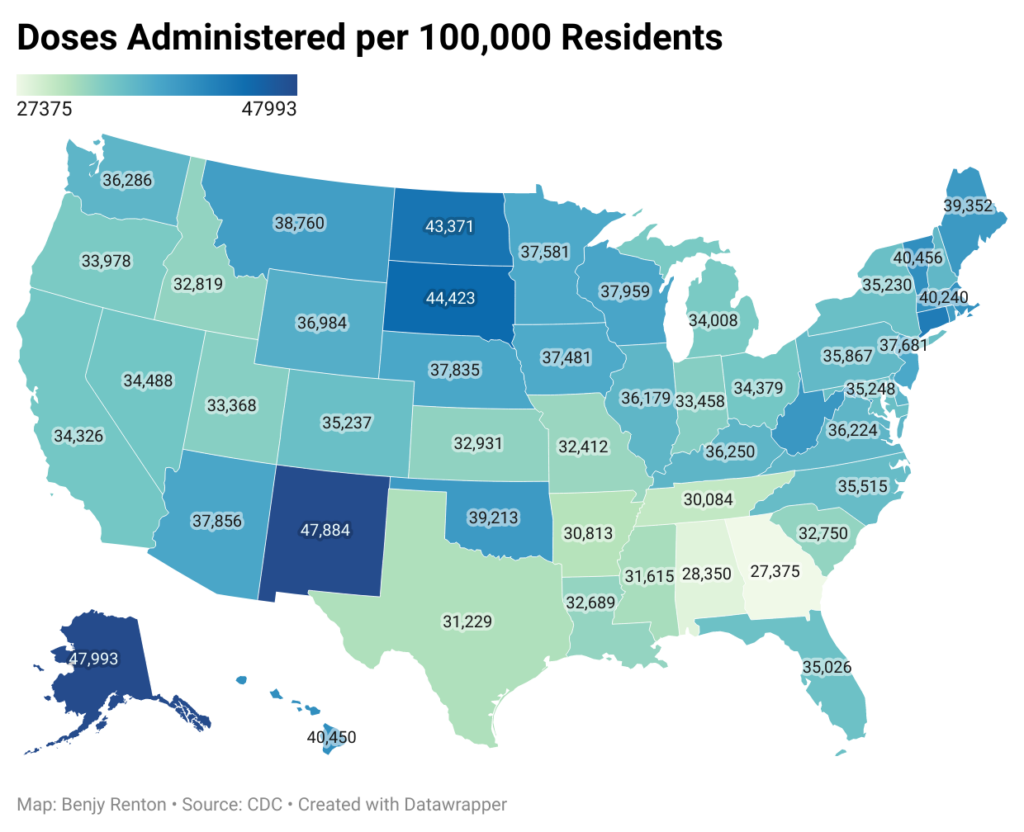 Equally as contagious as a variant is the spread of misinformation. This week, as he does many weeks, Fox News host Tucker Carlson continued to cast doubt on the vaccines to his millions of viewers. Especially given that Republicans are seen as the most unlikely to be willing to take the vaccine, according to a CBS/YouGov poll, it is easy to see where these people get their information from, and may fall ill, or worse, because of it.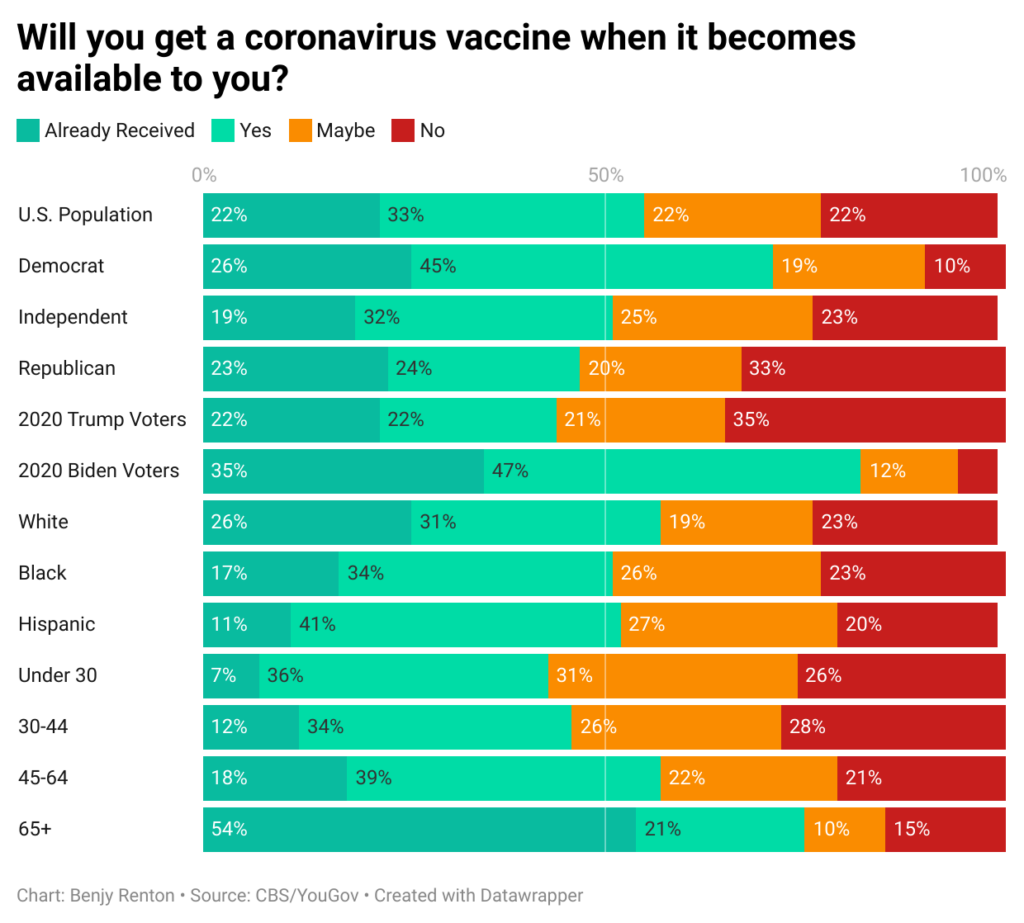 This week, President Biden and his administration continued to take aggressive action and enacted targeted policies to vaccinate more Americans. In addition to visiting the CDC on Friday and proclaiming that "Science is back," he unveiled a $10 billion school testing plan, increased the Medicare reimbursement for giving the Covid-19 shot to $40 from $23 (to further incentivize providers to deliver it), lent vaccines to Canada and Mexico and has plans for a public education campaign to encourage vaccine uptake. However, this week's most impressive milestone was hit on Friday, marking 100 million shots in arms since January 20. This is 42 days ahead of schedule. On Friday morning, President Biden said his administration is on pace to administer 200 million Covid-19 vaccines by his 100th day in office. To accomplish this goal, the average daily vaccinations would have to remain at 2.5 million/day, which is certainly possible.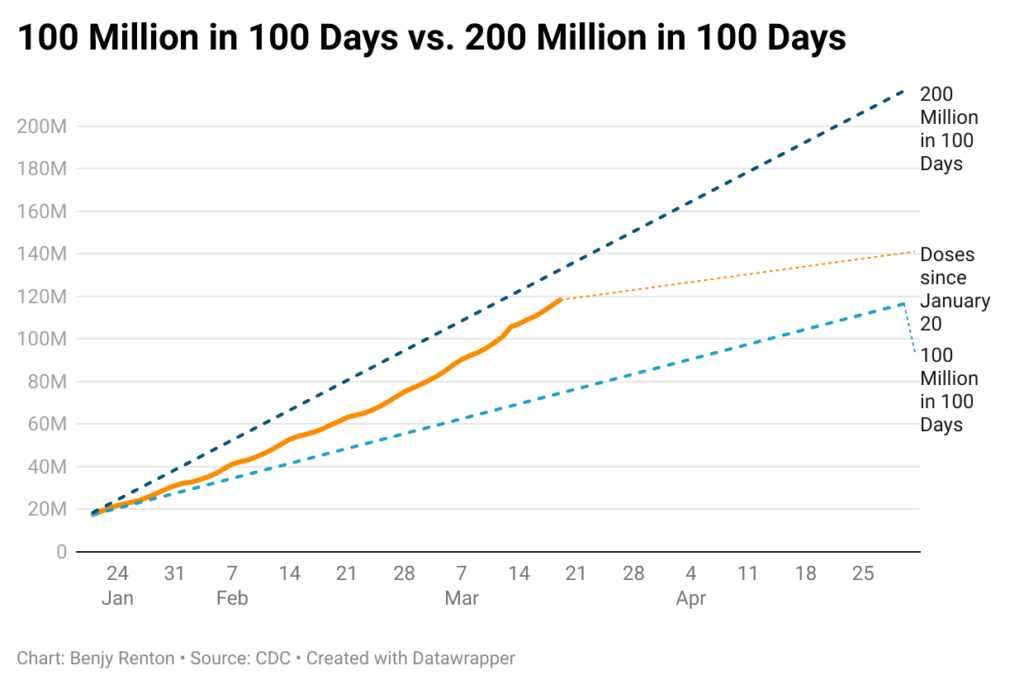 Let's take a look at some of the latest scientific developments:
Yesterday, the U.S. recorded over 3.1 million doses administered, the second-highest daily total to date. In the coming weeks, over 25 states have announced plans to open eligibility to the vaccine to the general population, beginning with Mississippi this past week.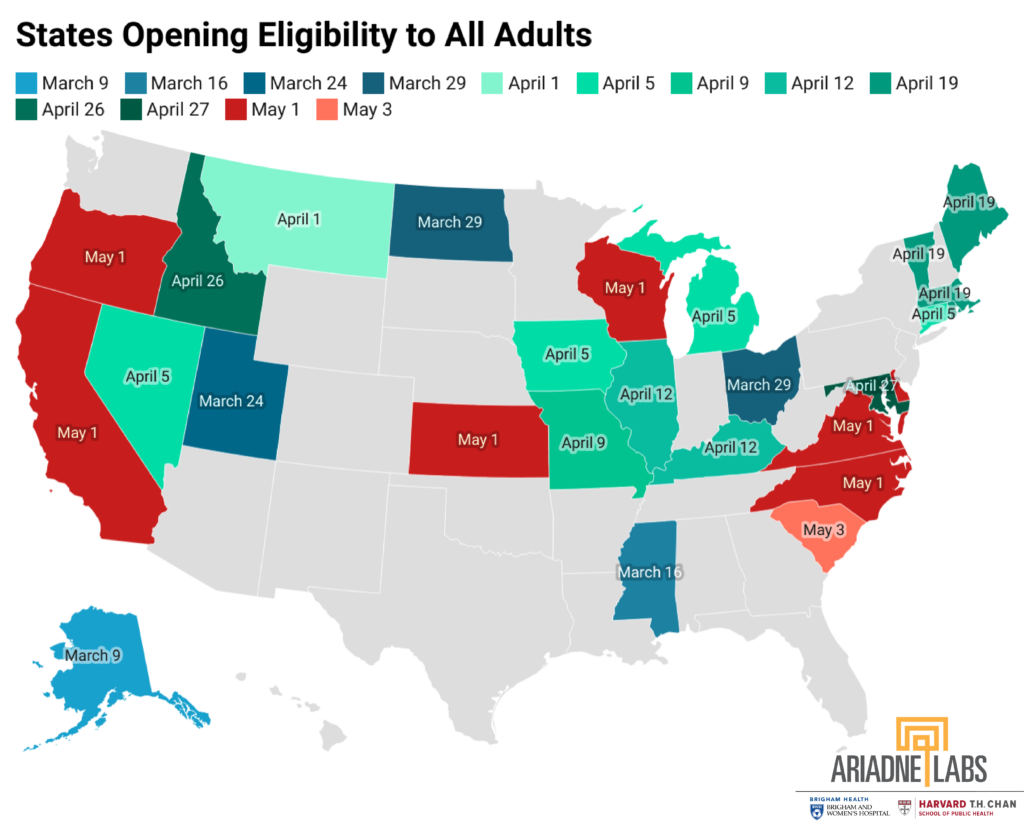 As vaccine supply ramps up, the landscape will shift from vaccine scarcity to vaccine hesitancy. Last Sunday, Republican pollster Frank Luntz hosted a focus group with politicians, former CDC Director Dr. Tom Frieden and Trump voters from all around the country. Here are some key takeaways:
Long-term side effects are a big concern in the eyes of people
People don't want politics; they want medicine/doctors
Vaccinations should be seen as a ticket to a normal life/economy
Skeptics must be led with empathy
Additionally, the introduction of the Johnson & Johnson vaccine means that for many of those less willing to get the vaccine, they only have to come for one dose. In the first few weeks, barring any data lags, we have seen uneven rollout of this vaccine across states, with some states using their Johnson & Johnson supply more quickly than others.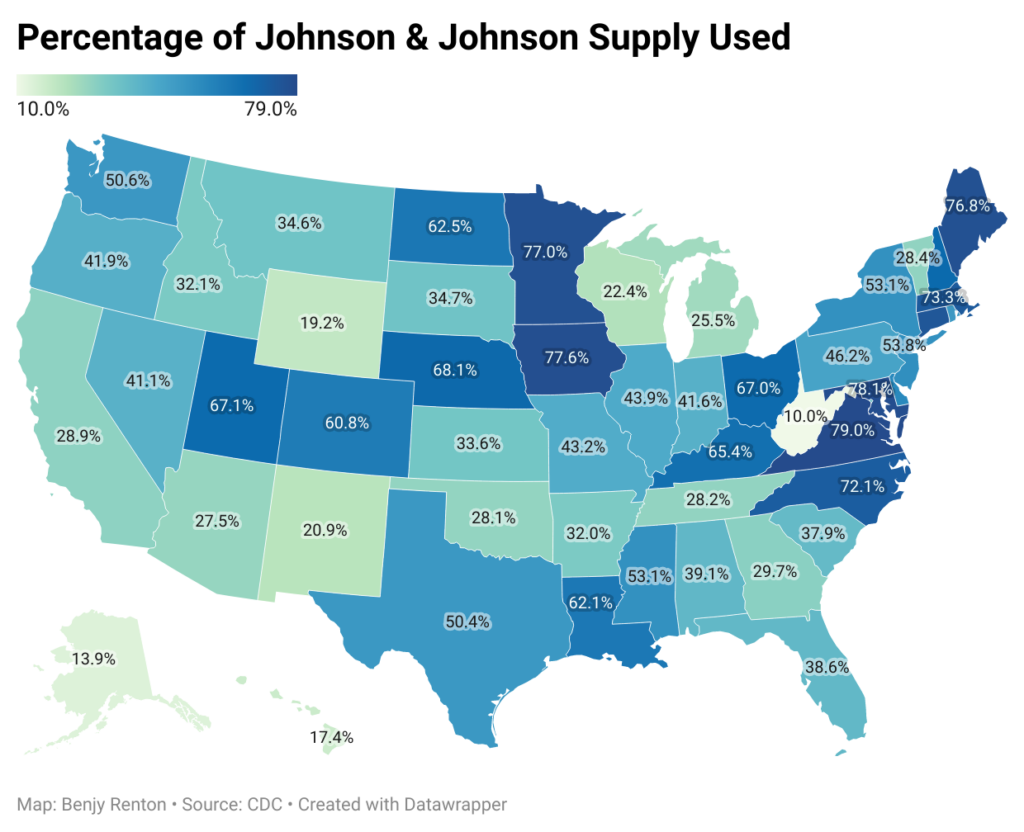 A few other updates on vaccines: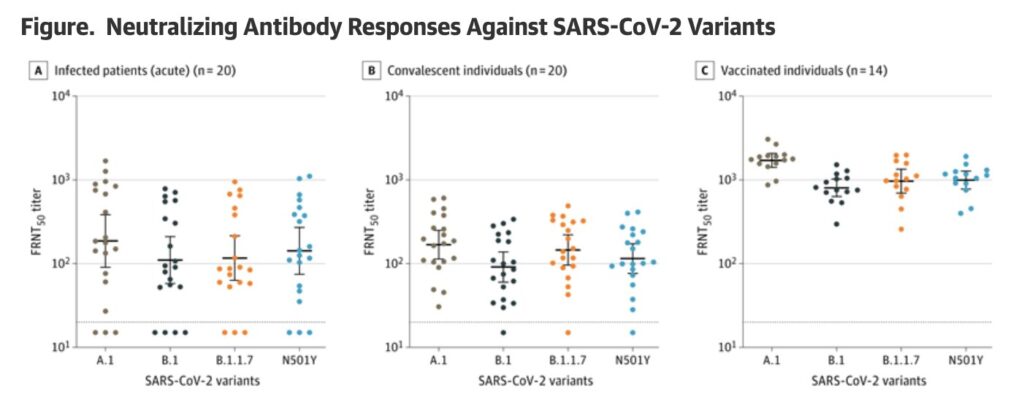 Let's move on to our discussion of higher education.
Higher education
This week's higher education discussion continues to revolve around two issues: spring break and vaccines. Yesterday, Miami Beach declared a state of emergency and imposed a curfew as spring break crowds sparked safety concerns. It is worth noting that the highest numbers of confirmed variant cases are in states such as Florida, Texas and Georgia — popular spring break destinations. Colleges should consider menacing measures such as increased testing of students returning from break to avoid spreading variants within colleges, which are largely unvaccinated populations. Additionally, we may see a spike in cases after St. Patrick's Day.
In addition to a rise in cases at Cornell and Yale, this week's concerning outbreak was at Duke University. The latest case numbers, released on Tuesday, show skyrocketing case counts — 218 students tested positive in the last week (evenly split between asymptomatic and symptomatic/contact testing) and 371 students were in quarantine. As I pointed out in a Twitter thread earlier this week, much of this outbreak was fueled through Greek life gatherings.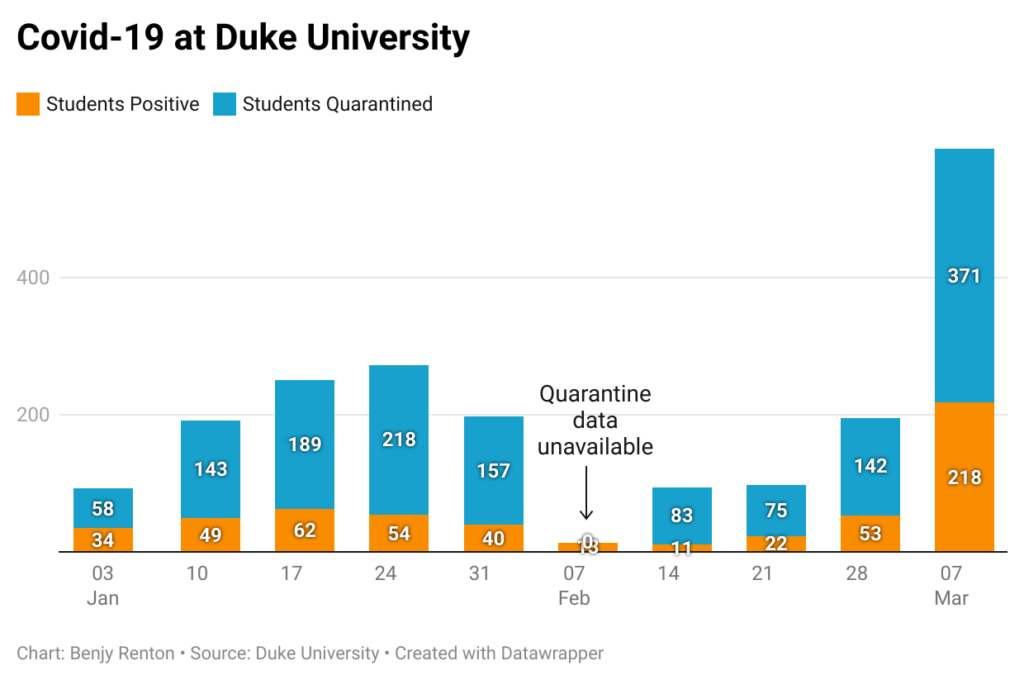 Here is a roundup of this week's higher ed news:
The Good Stuff
Let's roll the clips of the good stuff. In my usual tradition, I feature my favorite stories from the week. Here are my Top 10.
Conclusion
This spring, we face one final race: vaccines versus variants. With many adults only weeks away from being eligible for vaccines, every death in the coming weeks would have most likely been someone who would have been vaccinated just weeks later. Variants are spreading in parts of the country and it is possible we will face another surge. With much of the most vulnerable already vaccinated, it may be that younger individuals, including college spring breakers, will be driving much of this transmission. We must do all we can to prevent this scenario from happening.
I'd like to thank all the student journalists with whom I have the pleasure of working. In the next weeks and months ahead, they will become vital in chronicling their colleges' paths forward for the spring and beyond. Support their work by reading it.
My best to all for good health.
Like what you see? Don't like what you see? Want to see more of something? Want to see less of something? Let me know in the comments. And don't forget to subscribe to the weekly newsletter!
For more instant updates, follow me on Twitter @bhrenton.