Welcome back to Week 43 in my weekly reports analyzing the Covid-19 pandemic and its effects on the country and higher education in a new Biden-Harris administration. For those of you reading this on my blog, Off the Silk Road, I have also launched a newsletter, where these reports can be sent directly to your email each week. Click here to subscribe.
Last week, we showed why rapid vaccination is key to saving lives and preventing future mutations. This week, we will summarize the most recent vaccine news from around the world as the mass vaccination effort ramps up in the United States.
A national look
In the Broadway musical "Hamilton," Alexander Hamilton sings "In the eye of a hurricane, there is quiet." In many ways, this reflects the situation our nation currently faces with the Covid-19 pandemic. Recently, we have been seeing a decline in cases and hospitalizations, and a decline in deaths will subsequently follow. However, variants mean an uncertain path ahead.
While the news cycle continues and next week will most likely focus on the former president's impeachment trial, the virus is still with us at high levels of community transmission. According to a recent Axios-Ipsos poll, 65% of Americans do not expect to get back to something like their normal, pre-Covid life for at least six months (around late summer), with almost a third believing it will not happen until next year. Post-mortem polling from the Trump campaign's inner pollster showed the former president's handling of the pandemic was one of the primary reasons for his loss. This all comes as the CDC is projecting 534,000 deaths by Feb 27 and this weekend marks one year since the first known U.S. death from Covid-19.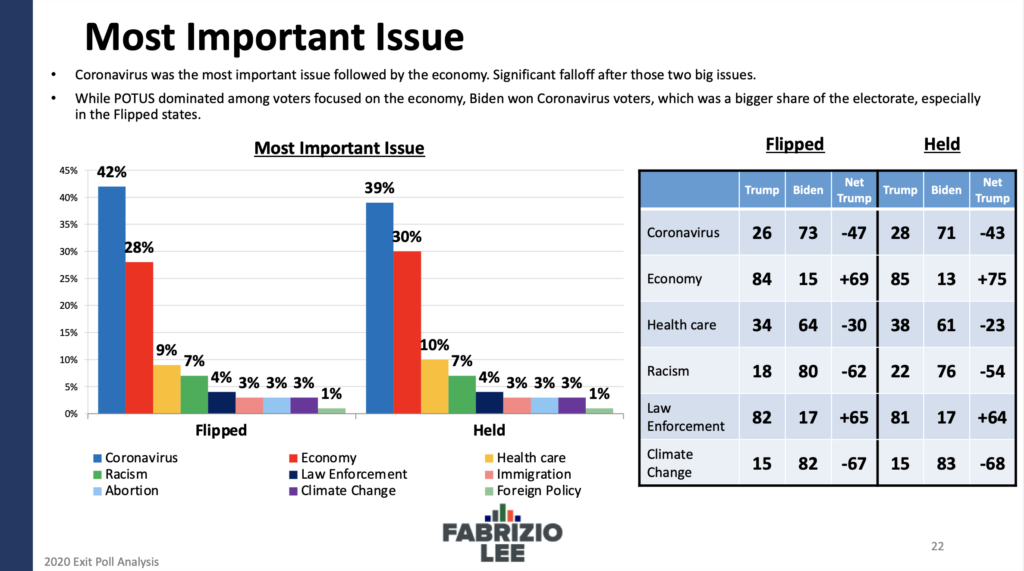 Tonight is the Super Bowl, and we are concerned about potential superspreading effects from watch parties nationwide. "The NFL could also support and promote lower-risk alternatives, like virtual watch parties," professors Dr. Zachary Binney and Dr. Kathleen Bachynski write in STAT. "There's a moral imperative for the host of a major sports event to include proactive efforts to protect the community." The CDC has released its own guidelines for Super Bowl gatherings there. On the players' side, there is much to learn from the NFL's coronavirus protocols, which has kept players safe and led to the Seattle Seahawks having zero cases for the entire season.
Much of the concern in discussions this week continues to revolve around variants. The CDC has confirmed 611 cases of the B.1.1.7 variant (which originated in the UK) in the U.S. The map below shows the evolution of the variant in 33 states. It is likely that it is present in more states as well; we still lack adequate genomic surveillance. Spread of the variants will possibly lead to a spike in cases in 6-10 weeks. It is up to all of us to control community transmission and prevent this from happening.
The White House is continuing to take decisive action to control the pandemic, including signing deals with six companies to produce millions of at-home rapid tests, using military personnel for vaccinations and invoking the Defense Production Act for key parts relating to the Pfizer vaccine. The CDC will release guidance on school openings next week While many of these actions will take time to realize their full potential, there are actions that we can take to minimize our risk of exposure, as seen in this table by Dr. Syra Madad and Dr. Angela Rasmussen.
Let's take a look at some of the latest scientific developments: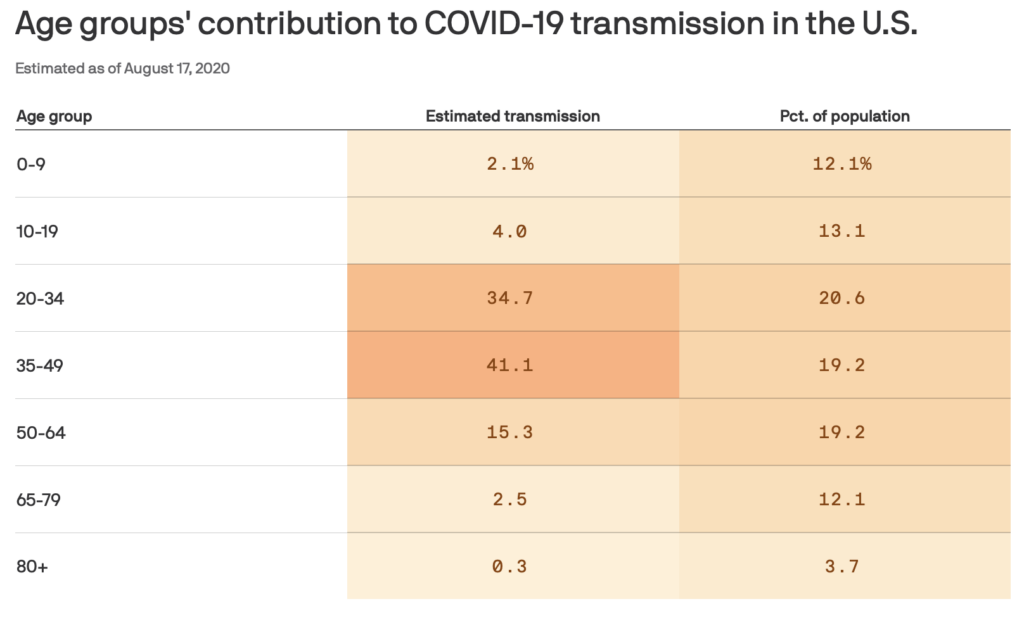 The U.S. hit a record for vaccinations on Saturday, with 2,218,752 doses reported as being administered between Friday and Saturday. This is promising, and we can expect the pace of vaccination to ramp up significantly in the coming weeks. However, this high number is mostly as a result of states clearing backlogs from earlier in the week. The CDC has released new data on doses administered by the day they were actually given, which you can view on my Vaccine Allocation Dashboard. The highest day so far for doses administered was around 1.7 million.
While there are currently ongoing studies (most recently in the case of AstraZeneca) showing that some of these vaccines may be less effective against certain variants, it is important to remember that of the thousands of people who received the vaccine in clinical trials, only one was hospitalized (in the Moderna trial) and none died of Covid-19 or from the vaccines. The effectiveness of these vaccines to prevent severe disease is remarkable.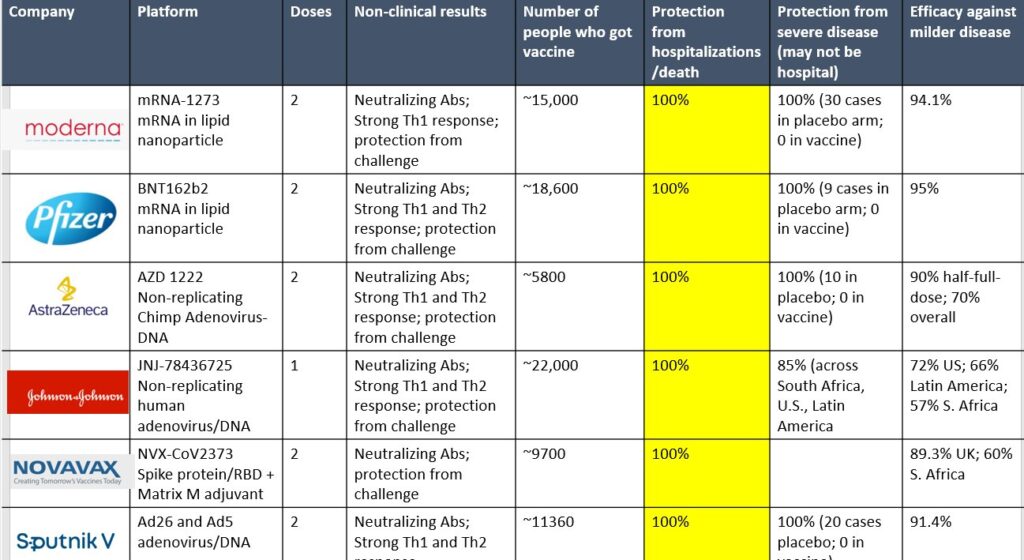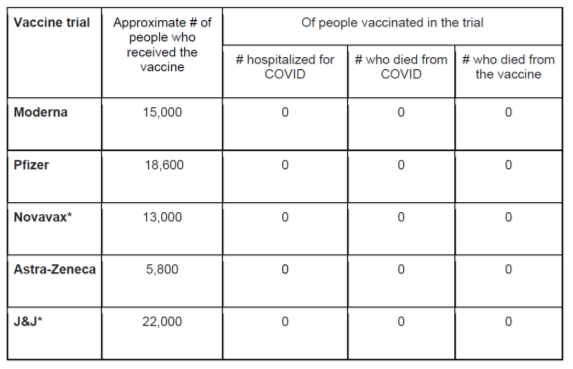 In Israel, there is preliminary data to show the effectiveness of vaccines in a large population. 77% of individuals over the age of 60 have already received both doses of the vaccine. In the past 3 weeks, among the 60+ age group, Israel has seen:
~41% fewer cases
~31% fewer hospitalizations
~24% less critically ill
Declines were pronounced in cities that vaccinated early on.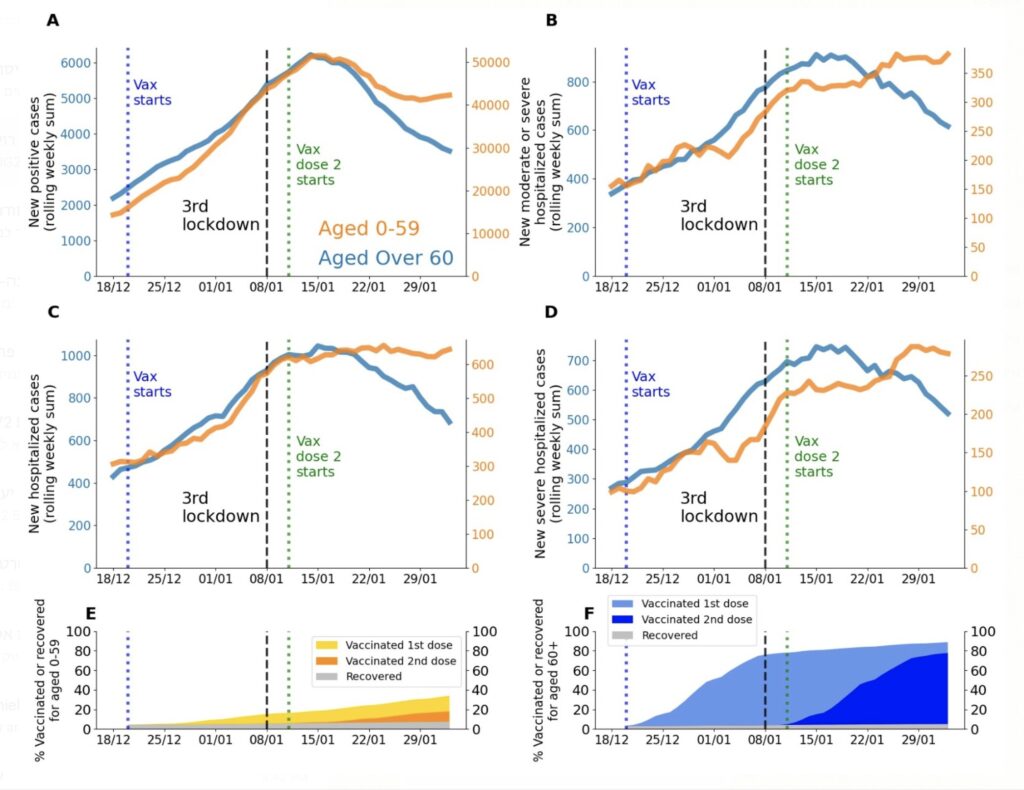 Similarly, preliminary analysis from Harvard Medical School professor Dr. David Grabowski shows that West Virginia's early vaccination rollout in long-term care facilities likely saved lives. A drop was seen in nursing home cases two weeks after vaccinations were completed, and this decline was steeper than Maryland's, a neighboring state with similar characteristics.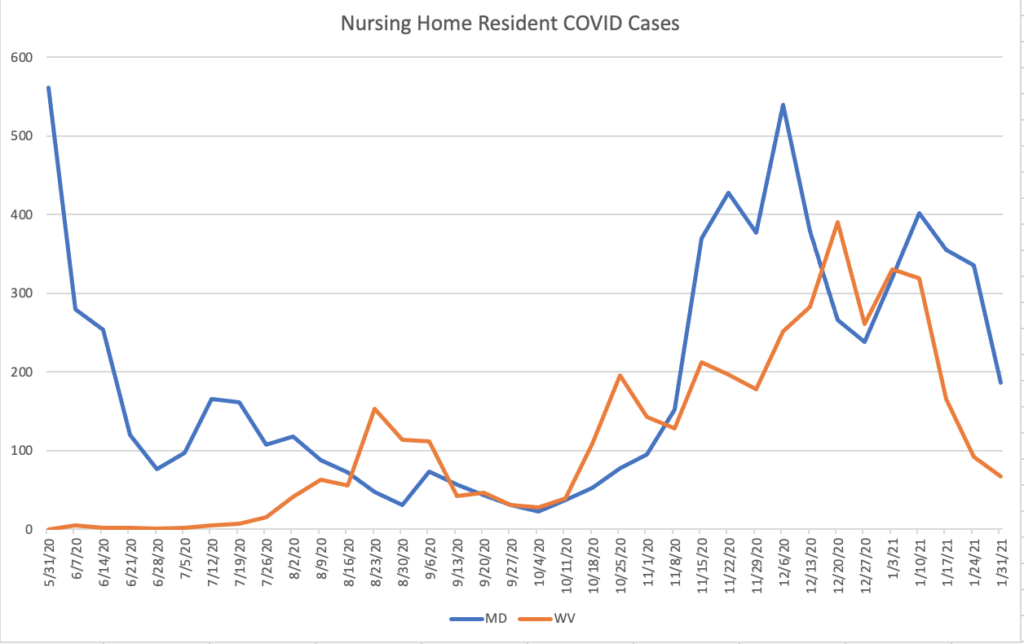 As the U.S. remains focused on its vaccine distribution, we must turn our attention to the pitfalls of "vaccine nationalism" and severe inequities found all over the world. Earlier this week, COVAX released its distribution report, showing 320 million doses allocated to 141 nations for delivery between now and the end of Q2. On average, nations can expect enough vaccine to cover 3.5% of their population (2 doses of either the AstraZeneca or Pfizer vaccine). This will not nearly be enough to ameliorate problems. An excellent analysis from Samantha Kiernan, Priyanka Sethy and Kailey Shanks at the Council on Foreign Relations shows purchase agreements for the world.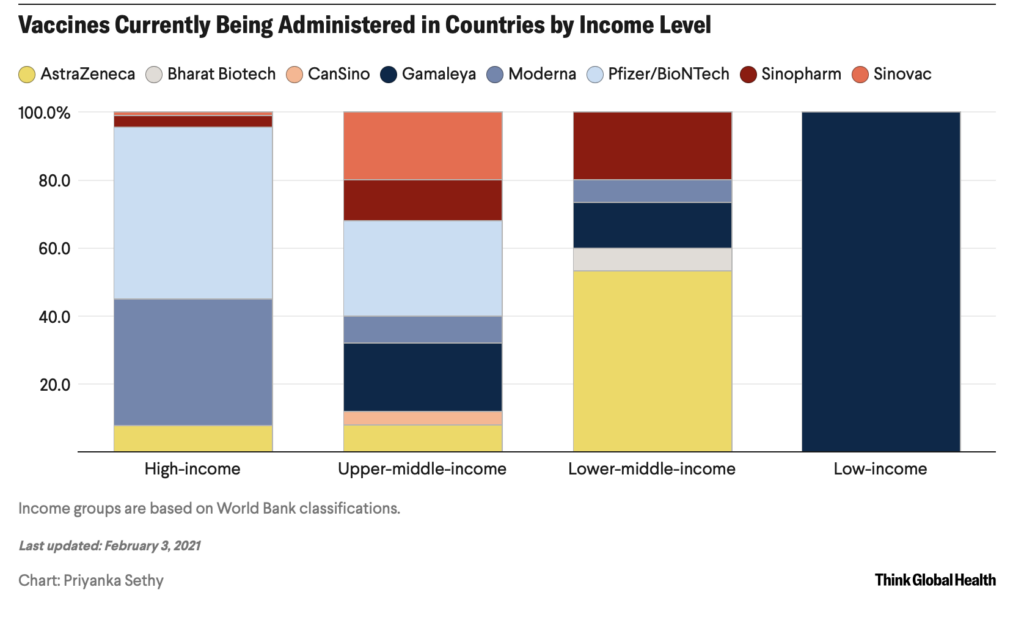 A few other updates on vaccines: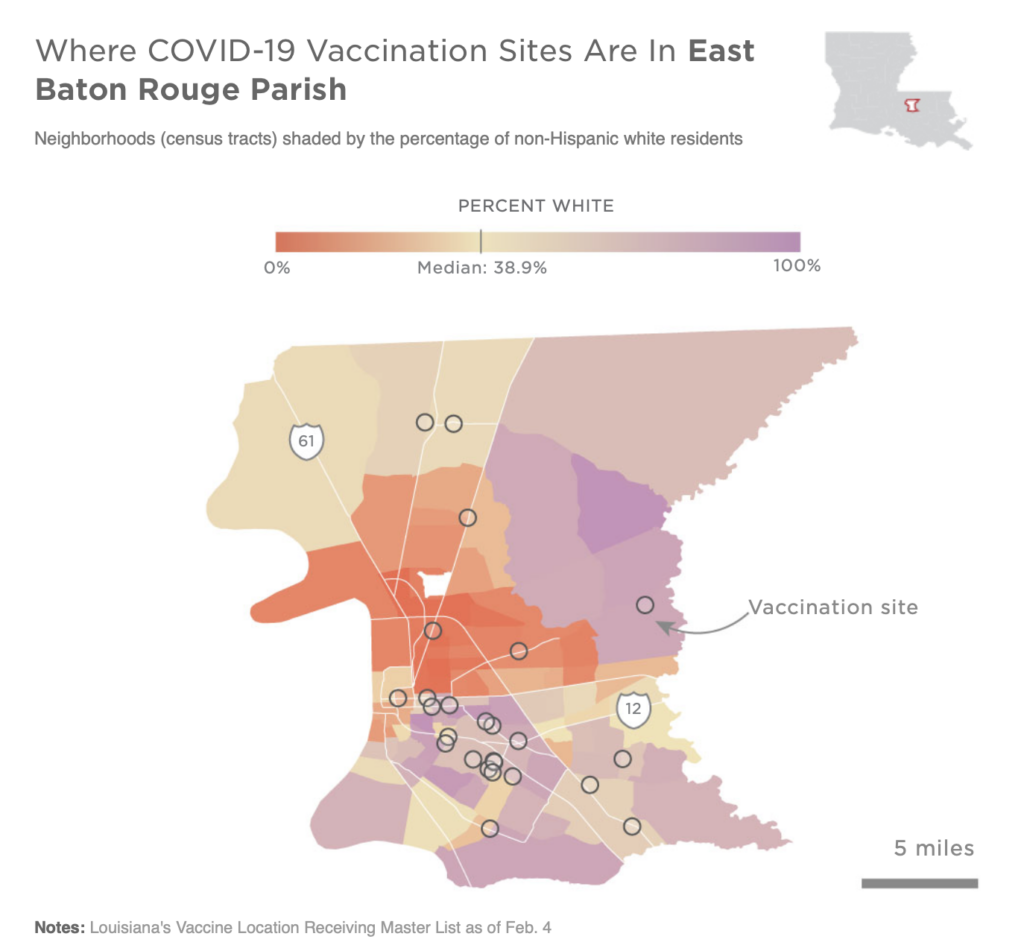 Let's move on to our discussion of higher education.
Higher education
Here's a roundup of this week's higher ed news: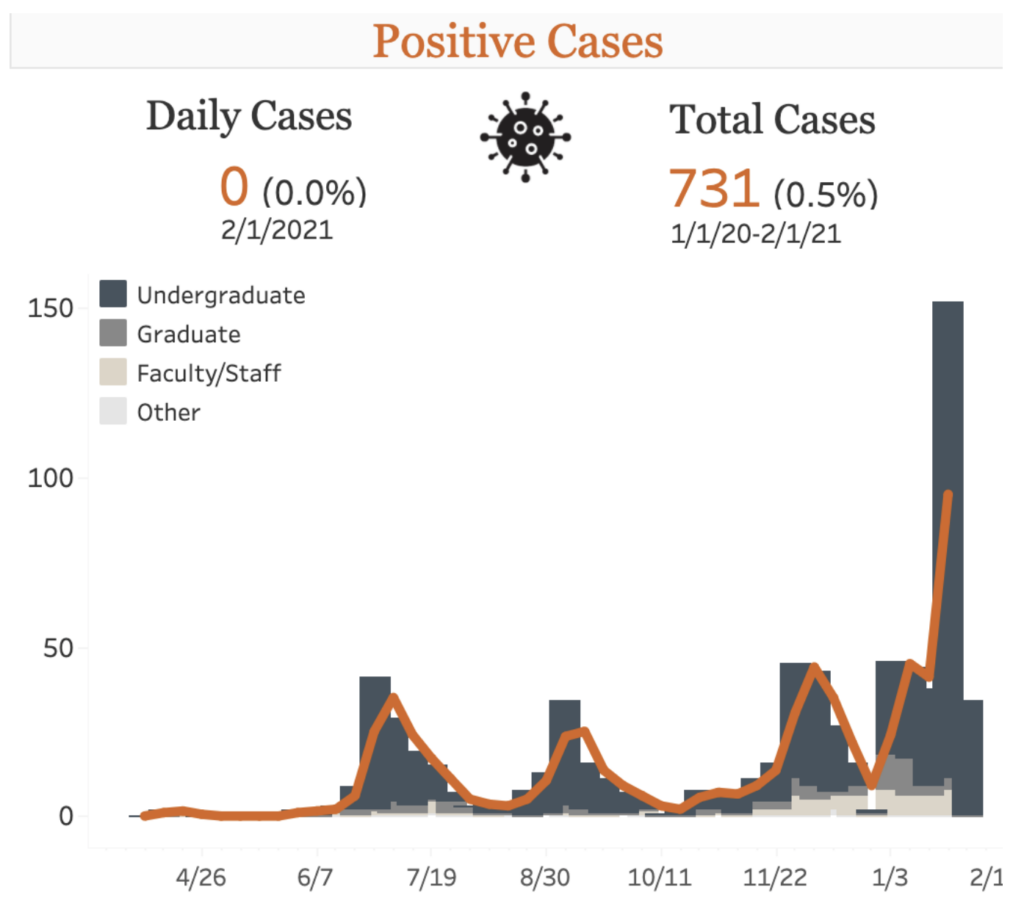 The Good Stuff
Let's roll the clips of the good stuff. In my usual tradition, I feature my favorite stories from the week. Here are my Top 10.
Conclusion
The United States is at a critical point in its fight against the pandemic. With cases and hospitalizations on the decline, we have between 6-10 weeks to fully ramp up vaccinations before we may see significant spread from various variants. In addition to accelerating vaccinations, we must continue to step up genomic surveillance and surge testing. The policies implemented by the Biden administration enable us to be on the offense against the virus, but it is up to all of us to ensure these actions work. We must double down on protective measures as we go into the spring.
And no, Governor Cuomo, it is still not a good time to dine indoors on Valentine's Day. It's exactly what the coronavirus wants us to do.
I'd like to thank all the student journalists with whom I have the pleasure of working. In the next weeks and months ahead, they will become vital in chronicling their colleges' paths forward for the spring and beyond. Support their work by reading it.
My best to all for good health.
Like what you see? Don't like what you see? Want to see more of something? Want to see less of something? Let me know in the comments. And don't forget to subscribe to the weekly newsletter!
For more instant updates, follow me on Twitter @bhrenton.