Welcome back to Week 41 in my weekly reports analyzing the Covid-19 pandemic and its effects on the country and higher education in a new Biden-Harris administration. For those of you reading this on my blog, Off the Silk Road, I have also launched a newsletter, where these reports can be sent directly to your email each week. Click here to subscribe.
Last week, we focused on the presidential transition and the stagnant vaccine rollout, as well as examined the latest Covid-19 outbreak in Congress. This week, we will discuss how President Biden intends to confront the crisis and unpack the most recent news about variants and vaccines.
A national look
The U.S. passed a number of milestones this week: a year after a Washington man became the first diagnosed case of Covid-19, the country passed 400,000 lives lost this week to the virus. On the eve of their inauguration, now-President Biden and Vice President Harris chose to honor and grieve the lives we have lost with a moving memorial in Washington, DC. A year later, we know so much more about this virus, however we have still largely failed to contain it. It also marks one year since the lockdown in Wuhan in response to the outbreak. I was in China during this time and witnessed the beginnings of the crisis first-hand before having to leave the country. For a detailed summary, see this Twitter thread.
As former president Trump retreated to the golf course, his non-existent national plan disappearing with him and the American carnage he pledged to stop forever in his legacy, the effects of the January 6 insurrection on the Capitol can still be felt. 38 Capitol Police officers and around 150 National Guard troops have tested positive from Covid-19, remnants of the superspreader event on that day. Although it is possible that we avoided the worst of a "surge on top of a surge" initially expected during the holiday season, President Biden took his oath of office on the day of a record number of Covid-19 deaths — 4,409, according to the COVID Tracking Project. The CDC's forecast predicts 508,000 deaths by February 13. While cases and hospitalizations are currently trending downward, deaths are currently still at a dangerously high level and data from other countries, such as Denmark, show the potential ramifications of the B.1.1.7 variant spreading in the U.S. Scripps Research Translational Institute's Dr. Eric Topol summarizes the three variants we are watching in a table here.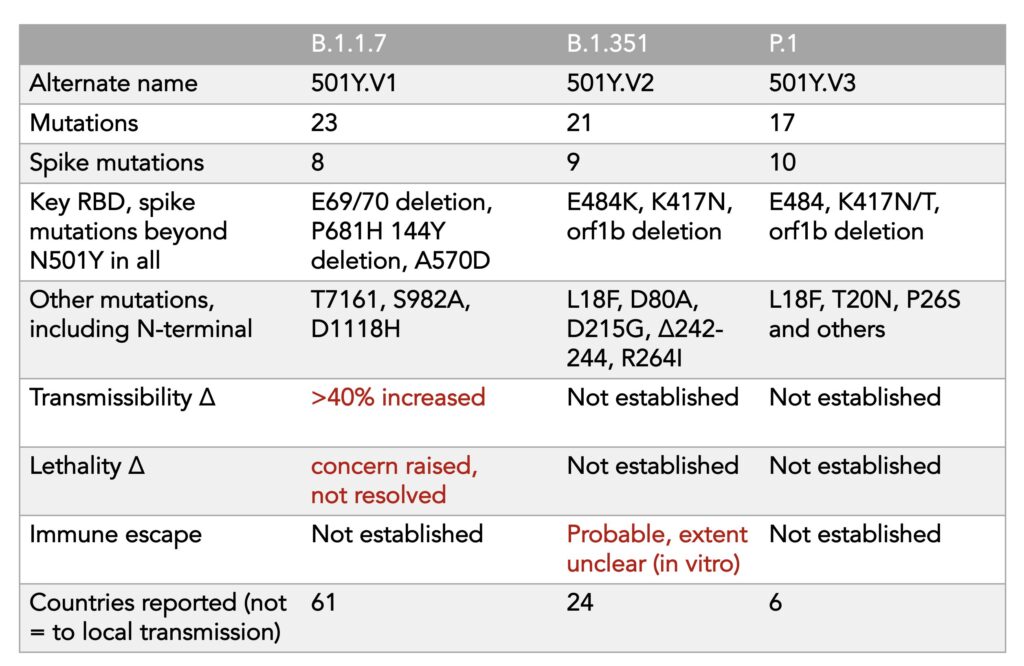 On his first full day of office, President Biden released a 200-page plan to address the pandemic. (He subsequently issued a different plan to address the economic crisis.) What has struck many is how simple Biden's plan is — if a similar framework had been introduced under the previous president's watch, hundreds of thousands of lives could have been saved. The Biden-Harris plan has seven key components:
Restore trust with the American people
Mount a safe, effective, and comprehensive vaccination campaign
Mitigate spread through expanding masking, testing, treatment, data, workforce and clear public health standards
Immediately expand emergency relief and exercise the Defense Production Act
Safely reopen schools, businesses and travel, while protecting workers
Protect those most at risk and advance equity, including across racial, ethnic and rural/urban lines
Restore U.S. leadership globally and build better preparedness for future threats
While it will take some time to fully harness the power of the federal government to achieve these goals, President Biden has signed a series of executive orders all designed to boost production of key supplies and continue to save lives as the vaccine is rolled out. Additionally, President Biden has already shown his commitment to science by positioning top medical experts to communicate with the American people, including new CDC director Dr. Rochelle Walensky. "You can get up here and talk about what you know, what the science is, and know that's it. Let the science speak," Dr. Anthony Fauci said at his first White House press briefing. "It is somewhat of a liberating feeling." Science is back.
Fauci moods: Biden briefings vs. Trump briefings pic.twitter.com/rNS6sIu9ZF

— The Recount (@therecount) January 21, 2021
Let's take a look at some of the latest scientific developments: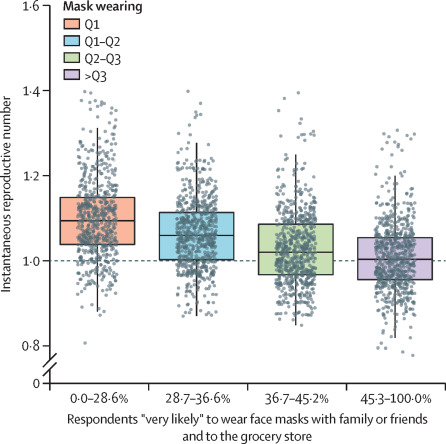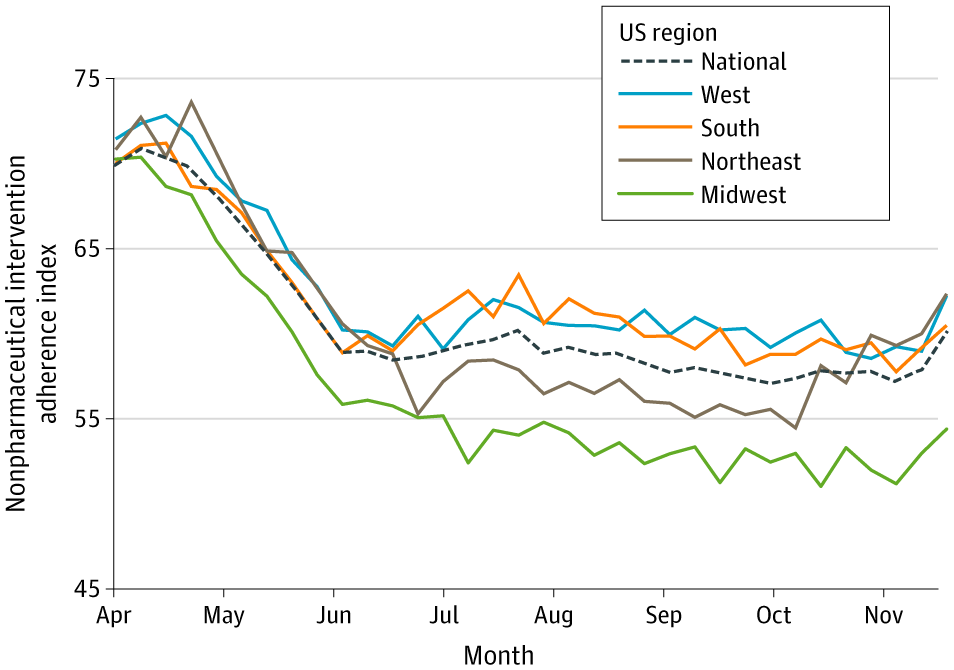 Some sources have said that Biden is inheriting absolutely no prior vaccine plan and must start from scratch. Whether or not this is true, we still currently do not know exactly how many vaccines are being supplied to states each week and how many are being produced. Yesterday, the U.S.' 7-day average of daily vaccine administrations surpassed 1 million, according to CDC data. President Biden has set a goal of 100 million vaccines in his first 100 days. We have set up a new tab on the Vaccine Allocation Dashboard to track the administration's progress.
While this is a good start, we will indeed meet this goal at our current pace and must administer around 2 million vaccines per day to get a majority of the population vaccinated by the end of the summer. As the Johnson & Johnson vaccine may receive emergency authorization in the coming weeks, it is safe to assume that supply will increase in the future (mostly after April) and our current problems lie within vaccine administration. A New York Times model shows that the U.S. could double its vaccination rate to 2 million per day and the daily pace of vaccinations would never meet distribution capacity.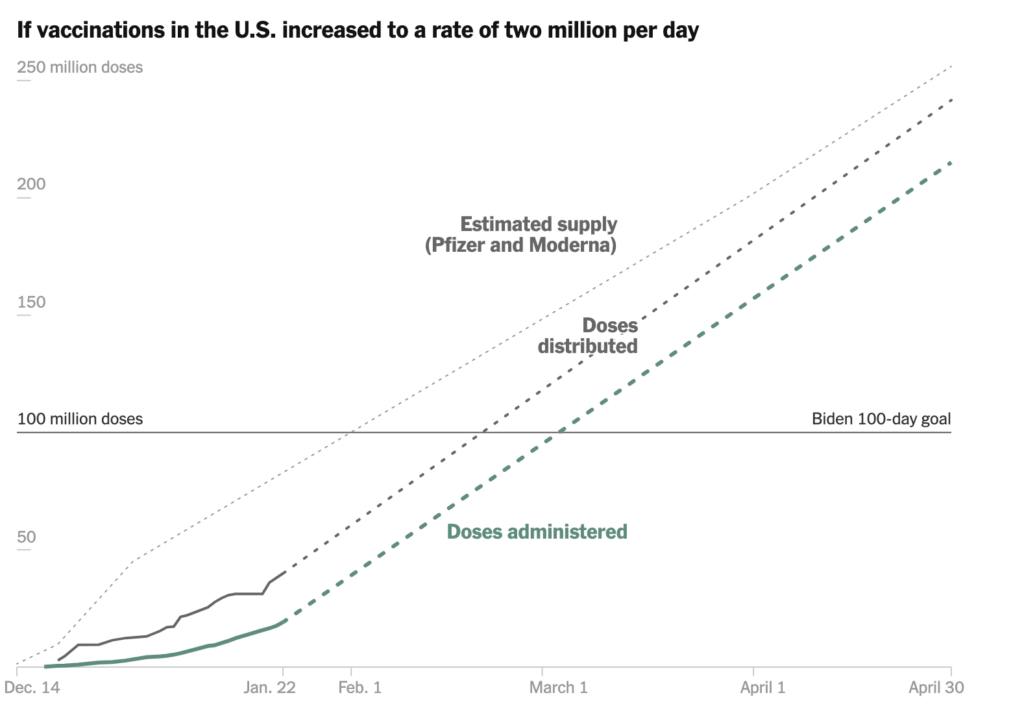 Many states have had to cancel appointments this week due to a shortage of vaccines. According to the data I have been analyzing, most states have come nowhere close to using all the shots that have been distributed, indicating that the data may be inaccurate or there is a larger unknown problem. Hopefully by next week, we will have a better estimate of where the bottlenecks in the process are and how the data pipelines are affected.
A few other updates on vaccines: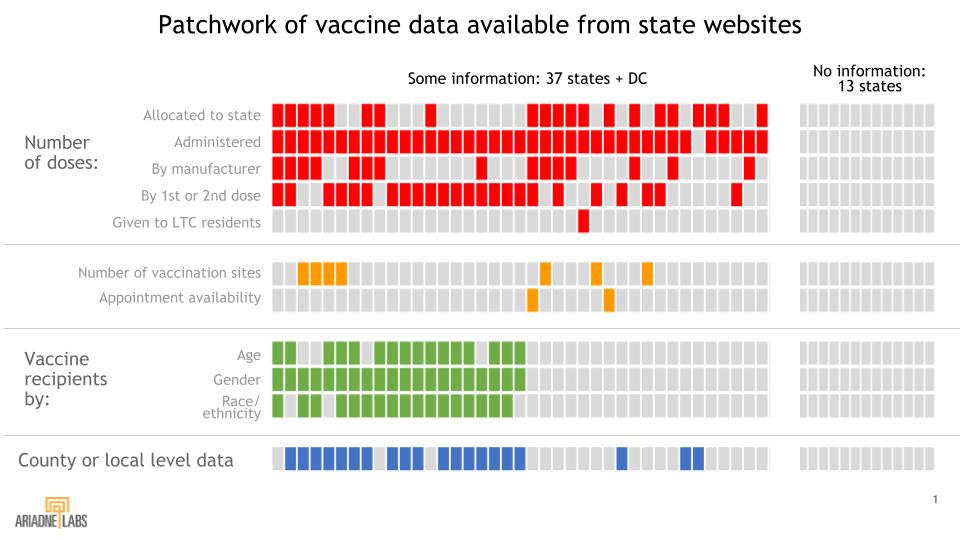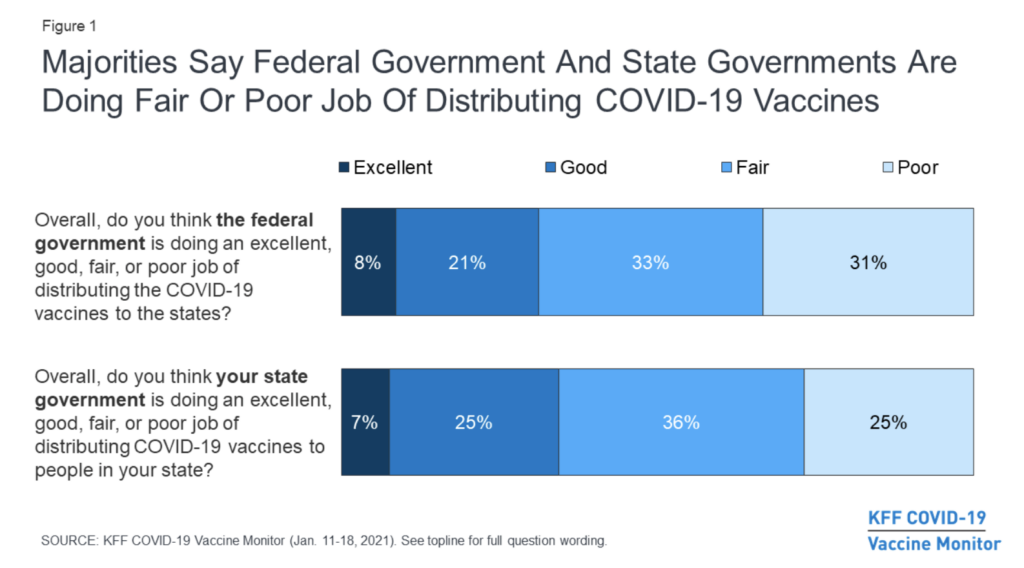 Let's move on to our discussion of higher education.
Higher education
Here's a roundup of this week's higher ed news:
The Good Stuff
Let's roll the clips of the good stuff. In my usual tradition, I feature my favorite stories from the week. Here are my Top 10.
Conclusion
Science has been restored at the White House with the Biden-Harris administration's national strategy. Additionally, the U.S. has returned as a critical player in the global public health sphere, with President Biden rejoining the World Health Organization and opting in to COVAX, a global effort to ensure equitable distribution of vaccines. However, the new administration inherits a grim national picture, with tens of thousands more Americans projected to die in the coming months. Dr. Ashish Jha, Dean of the Brown University School of Public Health, sums up the current situation like this: "We have a window here / Things are getting better / Gains are very very fragile / There is zero justification for states not vaccinating around the clock / We are in a race against the variant(s)." Vaccines will be the name of the game in order to save lives, but as Georgetown's Dr. Angela Rasmussen points out, it is also necessary to slow down transmission to help achieve herd immunity with minimal loss of life.
Editor's note: If you are interested in problem-solving and learning key tools for recovery and pandemic resilience, consider signing up for Brown's Dr. Megan Ranney and Dr. Ashish Jha's new course, "Pandemic Problem-Solving: Surviving and Thriving in the Age of Pandemics." They are two of the world's foremost Covid-19 experts and have developed an amazing course for further exploration.
I'd like to thank all the student journalists with whom I have the pleasure of working. In the next weeks and months ahead, they will become vital in chronicling their colleges' paths forward for the spring and beyond. Support their work by reading it.
My best to all for good health.
Like what you see? Don't like what you see? Want to see more of something? Want to see less of something? Let me know in the comments. And don't forget to subscribe to the weekly newsletter!
For more instant updates, follow me on Twitter @bhrenton.