Welcome back to Week 19 in my weekly reports analyzing the Covid-19 pandemic and its effects on the country, higher education and study abroad. For those of you reading this on my blog, Off the Silk Road, I have also launched a newsletter, where these reports can be sent directly to your email each week. Click here to subscribe.
Last week, we discussed testing as a key to reopen schools and colleges and showed how many universities are woefully unprepared to keep their students safe this fall. I also mentioned that these weekly reports will take on a new form in the coming weeks; this week, we will recap the latest scientific studies and carefully analyze recent developments in colleges and universities throughout the country.
A national look
America continues to fight the pandemic in the final critical weeks of the summer, now averaging around 40,000-50,000 new cases and around 1,000 deaths per day. According to data from Johns Hopkins University, the rolling seven-day average of daily U.S. coronavirus deaths has dipped below 1,000 for the first time in nearly a month. In many aspects, these decreases are good news; however, an increase could be expected in the absence of strict nonpharmaceutical interventions with students returning to school and people returning to work. The president is now accusing the FDA of being a "deep state," delaying Covid-19 vaccines and drugs (this is false).
This week we saw interesting new results on reopening American society from an NPR/PBS Newshour/Marist poll. Only 14% of Democrats think it's a good idea to have students return to school, compared to 75% of Republicans.
Let's take a look at some of the latest scientific developments: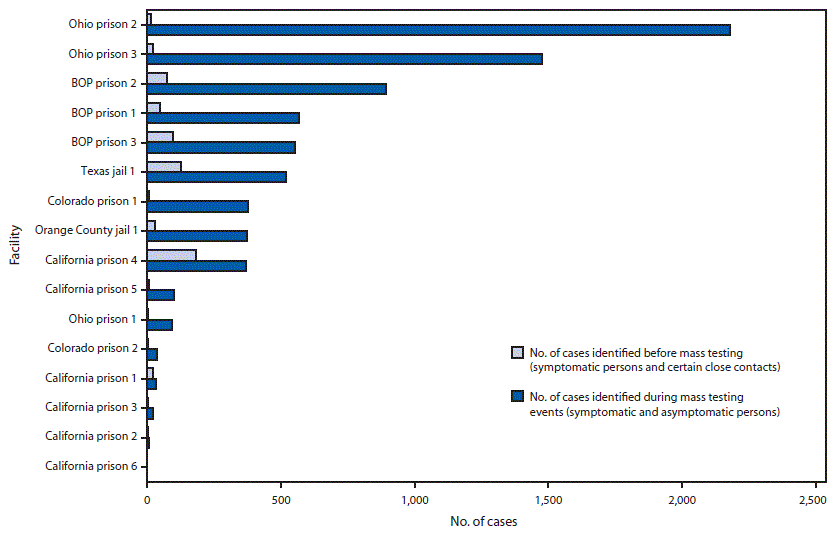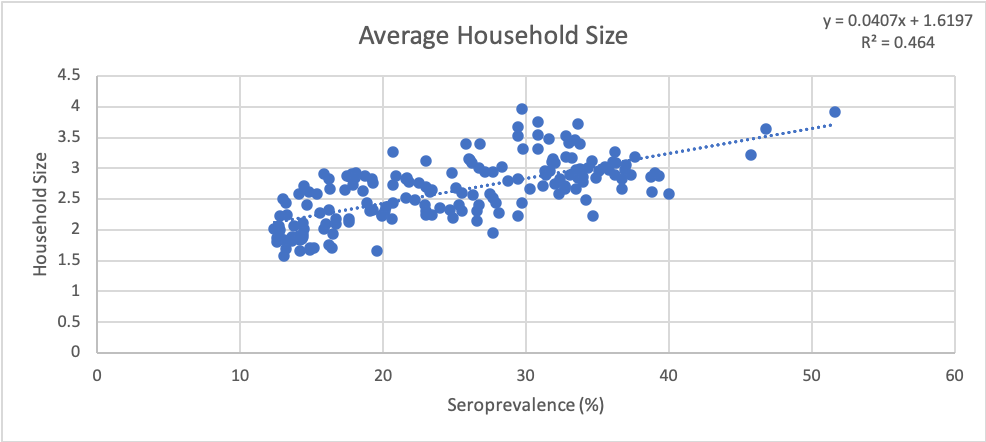 Some updates on vaccines:
As we move on to our discussion of higher education, new predictions from the Institute for Health Metrics and Evaluation at the University of Washington show 309,918 deaths predicted by December 1. Previously on August 6, the model predicted 295,011 deaths. With states easing mandates, that number could increase to 421,242 deaths. With 95% of the population wearing masks, that number could decrease to 240, 891 deaths. This underscores that the pandemic is far from over.
Higher education
The theme of this week's higher ed section is "Flips and Flops." As seen from the latest version of my Flip Tracker, a handful of colleges have abandoned their plans for an on-campus fall semester, the most prominent being Michigan State University, Ithaca College and the University of California-Los Angeles.
Many have cited recent outbreaks at other colleges as reasoning for their shifts, which are known as "flops." Shortly, we will examine three major schools that have experienced large outbreaks.
Each week, we take a moment to acknowledge the wackier elements of colleges' reopening plans, also known as the College RidicuList.
Here are some samples from op-eds and editorials in student newspapers this week, which are always useful for capturing perspectives from students, faculty, staff and local community members.
Our main focus today concerns three outbreaks at three universities that have all pivoted to online instruction. Let's start with the University of North Carolina. The university currently has nine clusters of Covid-19 infections centered around residence halls and Greek houses, including one dorm with 102 cases. Student move-in started on August 3 and classes started on August 10. The first two clusters were confirmed on August 14 in the Granville Towers and Ehringhaus Community halls. The university cited FERPA as a reason not to share the exact numbers of confirmed cases (this is legally questionable — FERPA does stipulate not releasing any personally identifiable information but does not say anything about case numbers). They have also said they will not report individual cases, just clusters. On August 17, the student newspaper, The Daily Tar Heel, published a scathing editorial with a bold headline. "We're tired of the gaslighting, tired of the secrecy, tired of being treated like cash cows by a University with such blatant disregard for our lives," they wrote. Shortly after that editorial was published, the university recorded 130 new cases in a week and its test positivity jumped from 2.8% to 13.6%. Quarantine spaces were almost at capacity and some students were forced to quarantine off-campus. What we are seeing at UNC is a reflection of the national picture this spring. They opened too fast and too early, without any necessary protocols in place. UNC did not test any students as part of a surveillance program; they previously claimed testing created "a false sense of security" and only offered testing to those with symptoms. Everything at UNC could have been avoided; records acquired by The Daily Tar Heel showed public health experts warning about the dangers of reopening. UNC had no logical off-ramp plan and students were left to juggle classes in the middle of a campus evacuation. Community spread is already rampant, with the virus possibly infecting those in the local area. Here is a map of the currently identifiable clusters and UNC's case count.
Equally disturbing is the situation out of Notre Dame, which moved classes online for two weeks and imposed strict social distancing guidelines to slow the virus' spread. Notre Dame took pride in sending test kits from LabCorp to all students before they returned. All of the nearly 12,000 students were tested before they returned to campus to start class on August 10. Of that group just 33 students (0.28%) tested positive. Students returned on August 3 and the university had no plans for screening asymptomatic students; testing was only available to those with symptoms. As experts have noted, testing before arriving on campus as a substitute for arrival testing is futile. On August 16, the student newspaper published a piece linking most new cases to an August 9 off-campus party. On August 18, Notre Dame's dashboard was updated with new cases. The university reported 80 new cases in one day, with test positivity at almost 16%. "Don't make us write obituaries," the student newspaper wrote in an editorial. As reported by my colleague Kelli Smith, some students could not access testing during the outbreak; many had to go off-campus to get a test. Check out Notre Dame's case count here.
North Carolina State University is the latest university to experience a major outbreak and pull the plug on an on-campus fall semester. The university shifted to online classes after recording 205 cases, 163 of those in the last three days. Like many schools, the majority of cases were linked to Greek life, parties or a combination of the two. The university decided to move online after over 500 students were in quarantine/isolation, most off-campus. According to their website, NCSU did not do surveillance testing, nor testing on entry, apparently, because "testing could not be completed at anywhere near the speed or volume required to be meaningful, effective or realistic." Again, testing based on symptoms only will fail. Check out NCSU's outbreak map and case count.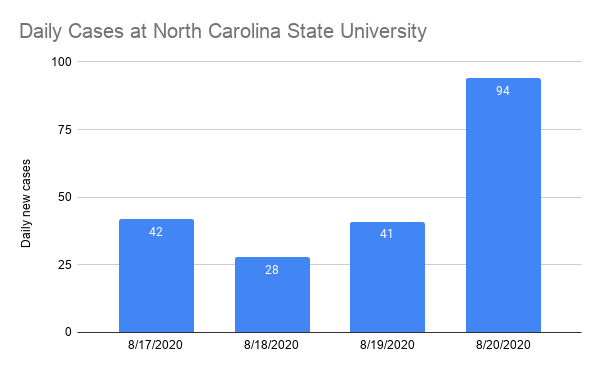 What are the lessons from these three schools that other colleges must take note?
Everything that happened this week in higher ed was expected. Universities would blame the students, even suspending some for partying or other actions, when in fact it is the universities' failure to protect their communities through adequate testing programs that is at fault. "What's happening on college campuses is a microcosm of what's happening in this country, which is a deflection of responsibility from the top down to the individual," Harvard epidemiologist Julia Marcus said in The Chronicle of Higher Education. I hope that this week was a wake-up call for some universities to either scale up their testing programs or reverse course on an off-campus semester. Otherwise, incidents like those at these three schools will continue to happen in the coming weeks.
So where do we go from here? I have said that reopening colleges in a pandemic is the "We choose to go to the moon" moment of higher ed. It's an experiment but if it works, it will be an American triumph. How do we get here? It is an equal combination of individual and institutional responsibility. Think of reopening a college as going to the moon. You're not going to go to the moon without a rocket, right? That's your testing plan. You're not going to go without preparation, right? That's an adequate plan for quarantine and isolation. These must be made on a college level. You're not going to go to the moon without an experienced, trained and motivated crew, right? That's a student body and community who is dedicated to one thing: protecting each other and ensuring health and safety as a top priority. Enthusiasm and working towards a goal is key. Punishing students for partying won't work. No one punished a NASA engineer for a faulty rocket design. Instead, colleges should give students guidance. Tell them what they can do. Enjoy the outdoors! Socialize in a safe way! UNC and Notre Dame were destined to fail. Higher education professor Kevin McClure said that "shifting responsibility to students was like a pilot flying into a hurricane and blaming the ground crew for not doing enough to keep the plane safe." UNC and Notre Dame flew into a hurricane without any preparation. Is it a long process? Yes. Does it require high levels of preparation, honesty and communication? Yes. Is it hard? Yes. But "we choose to go to the moon in this decade and do the other things, not because they are easy, but because they are hard." And that's what college should strive to do. Many colleges and universities this fall will fail. Something will go wrong. And it is important to prepare for failure. But colleges can start off with the right attitude, adequate preparation and the goal necessary to show the world what American higher ed can accomplish.
The Good Stuff
Let's roll the clips of the good stuff. In my usual tradition, I feature my favorite stories from the week. Here are my Top 10.
Conclusion
With the current national picture, everything we see across some colleges nationwide that are experiencing outbreaks was expected. If this wasn't higher ed's week of reckoning, I do not know what will be. Many colleges will experience outbreaks; some will be able to effectively control them and continue with the semester, and others may not and fail. The only way to have a shot at a successful in-person semester is with an equal institutional and individual commitment to protecting public health. Testing plans must be significantly augmented to surveil populations and catch instances of presymptomatic and asymptomatic transmission. Finally, colleges need to consider shifting the blame away from students and focusing on creating a safe community.
This week is the first in this new briefing-style report series and will continue throughout the fall. I welcome your feedback on this new style.
I'd like to thank all the student journalists with whom I have the pleasure of working. In the next weeks and months ahead, they will become vital in chronicling their colleges' paths forward for the fall and beyond. Support their work by reading it.
I'd finally like to express my gratitude to the staffs at The Daily Tar Heel, The Observer at Notre Dame and the Technician at North Carolina State University. Amid national media attention, these journalists worked tirelessly to hold their communities accountable and provide accurate, timely information.
My best to all for good health.
Like what you see? Don't like what you see? Want to see more of something? Want to see less of something? Let me know in the comments. And don't forget to subscribe to the weekly newsletter!
For more instant updates, follow me on Twitter @bhrenton.